I know, I know – Leafs fans always say this. But look, I'm not saying they are winning the cup or to plan the parade route. I'm simply saying, the time is now. Dubas & Co have built and through this build reminded Leafs Nation that there would be pain. In fact, I think we endured a little more pain that I would've liked – but this is it. This is the most balanced product the Leafs have been able to put on the ice since Shanahan took over.
Where We Were
In 2014, Brendan Shanahan was brought to Toronto to do something several had tried to do in the past. One year after his arrival, the rebuild finally began – the broken organization was to be built the right way. In July of 2014, Brendan Shanahan met with a young Kyle Dubas; who was previously the GM of the Sault Ste Marie Greyhounds of the OHL. After an initial meeting that lasted nine hours, Dubas was named Assistant General Manager of the Toronto Maple Leafs. This was Shanahan's first hire at the helm of the organization. In 2015, after GM Dave Nonis was fired. Kyle Dubas and Mark Hunter filled the role on the interim – the Leafs would miss the playoffs. Enter Lou Lamoriello.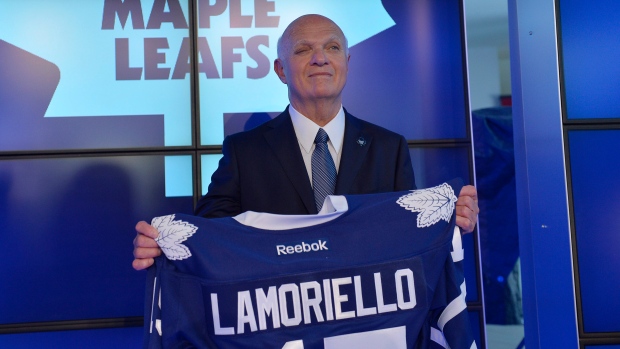 What Happened Next
With Lou in charge, Dubas and Hunter both took on positions as Assistant GMs. The Leafs would bow out of the first round of the playoffs two seasons in a row; first at the hands of the Capitals and then yet again to the Bruins. Dubas, however, served as GM of the Toronto Marlies (the Leafs AHL affiliate) as well. Dubas was given free-reign with the Marlies. He developed players in the system, implemented analytics, and helped graduate players to the NHL level. In addition, Dubas hired Sheldon Keefe (again) – a former Soo Greyhounds coach that he had previously hired as well. In 2018, the Toronto Marlies were crowned the AHL champions, claiming the Calder Cup.
Following the season, Shanahan did not renew Lamoriello's contract. Instead, he stuck with his plan to continue to build the team for a brighter future. On May 11, 2018 – Brendan Shanahan named Kyle Dubas as the new GM of the Toronto Maple Leafs. The 17th GM in the franchise's storied history.
The Dubas ERA
After selecting D Rasmus Sandin (of the Soo Greyhounds) in the 2018 Draft, Kyle Dubas wasted no time to establish himself in Toronto by Signing UFA John Tavares to a 7-year contract. Change was on the horizon! However, there was still much to improve with the team. In fact, the team would once again lose to the Bruins. Another Game 7 loss in the first round of the playoffs. Fast forward to the 2019-20 season. The most bizarre season in sports history due to a global pandemic. In March, the season was put on pause with most teams having played approximately 70 games.
Return To Play
The Leafs were 36-25-9 (81 pts) sitting 3rd in the Atlantic Division. Once the NHL returned to play, a "qualifying round" was held. The round would determine the playoff matchups; aside from the top 4 teams from the East and the top 4 from the West. Yet again, the Leafs found themselves on the outside looking in; losing 3-2 to the Columbus Blue Jackets in the qualifying round.
Off-Season Moves
In a shortened off-season, the Leafs made a splash. Rather than their usual "stand your ground" approach – Kyle Dubas made a statement; he was looking to improve the team by addressing their weak points.
There's no doubt that it is something that we would like to address through free agency or through trades that come up."

Kyle Dubas, Leafs GM
Boy did he deliver.
Shedding Salary
First move – Kapanen traded to Pittsburgh for a first-round pick (turned into Russian winger, Rodion Amirov). The move also erased 2 years remaining ($3.2M AAV) on his contact. Next, Dubas traded Andreas Johnsson to the New Jersey Devils in exchange for Joey Anderson. Johnsson had 3 years remaining ($3.4M AAV) on his contract and Anderson currently remains unsigned.
Free Agency
Everyone knew the Leafs number one area of weakness – defense. Dubas went out and signed TJ Brodie to a 4-year deal ($5M AAV). Then, Stanley Cup winner, Zach Bogosian to a 1-year ($1M) deal. This now adds a dependable d-man in Brodie who can easily play top-4 minutes. Bogosian averaged 18-minutes a night throughout his tenure with the Lightning; after being traded from Buffalo a few weeks before the pause. He brings a big physical presence in front of Freddy; while being a great coach and mentor for the younger defensive core.
Ok well what about the grit?
How about Wayne Simmonds on a 1-year ($1.5M) deal. Another Toronto-native comes home to live out his boyhood dream. While at it, let's add in Jimmy Vesey to a 1-year ($900K) deal. Maybe the former Hobey Baker award winner finds a new level to his game. In addition, Dubas signed Travis Boyd to a 1-year ($700K) deal. Gives a fourth line option and also brought in G Aaron Dell to a 1-year ($800K) deal. Aaron Dell is a much bigger puzzle piece than most would anticipate. In the event that Freddy Anderson or Jack Campbell go down – you have a solid and NHL-experienced goalie. Dell can slot in without any hesitation. He's got 107 NHL games under his belt and a 48-34-12 record; with a .908 SV% and a 2.75 GAA – not bad, not bad at all!
But Wait, There's More!
After rumors began to spread that both the Leafs and FA Joe Thornton had a mutual interest in working out a deal; the Leafs made the official announcement on Twitter. Kyle Dubas signed, sealed, and delivered – by the way, did you know Joe Thornton was also a Soo Greyhound?
THIS was a very happy moment for Leafs Nation. Yes, he's 41 – AND WHO GIVES A SH!T. Joe Thornton brings much-needed veteran leadership to a team that really needs guidance. Don't get me wrong, I love John Tavares and have no problem with him being the captain of this team. But he's just not hard enough on these guys and is very soft-spoken.
It's because of the hockey team, honestly… I need to win a Stanley Cup… this team is ready to win now. I'm ready to win."

Joe Thornton
Jumbo Joe says it as it is! If there's anybody who's going to keep these guys with the "eye on the prize" mentality – it's Joe Thornton. He isn't being brought to this team to be the leading scorer. But I bet you he'll be up there in points as he is an assist-machine. Players age, they slow down, in some cases their stamina starts to decrease; but one thing is certain, they don't lose their hands. I'm excited to have Thornton come to Toronto and so should all of Leafs Nation.
Joe Thornton, who will be dawning the #97, also indicated Spezza offered up the #19 and Thornton refused to take the number from him stating Spezza is a special guy and he would never take his number. This guy is nothing but class! How can you not be excited? You can check out the full interview here.
In addition to family and the team itself, Joe Thornton also mentioned he had a discussion with NFL legend, Joe Montana regarding his decision. He said Montana gave him some good advice as he compared it to when he left San Francisco for Kansas City. So as a 49ers fan, I'd like to thank Mr. Joe Montana for whatever advice he gave Thornton as well!
So Leafs Nation, what do you think?