Fantasy Sit/Start – QB edition – Week 2
Week 1 has come and gone for the 2019 NFL regular season. As we continue the regular season, let's take a look at the best starts and sits heading into Week 2 of your fantasy football matchups.
Start of the Week: Josh Allen @ New York Giants
While Josh Allen didn't have a great week against the New York Jets, he still managed to score a rushing touchdown, elevating his floor. This week, Allen will face a soft Giants defense that made Dak Prescott look like an MVP quarterback. I've slid Josh Allen into almost all of my lineups, and I am all in on the sophomore quarterback this week.
Start – Dak Prescott @ Washington Redskins: Speaking of Dak Prescott, he has a pretty juicy matchup against the Washington Redskins. The Redskins came out like a house on fire against Philadelphia, and then proceeded to give up the lead and a QB1 finish to Carson Wentz. I expect the same for Dak.
Start – Tom Brady @ Miami Dolphins: The Miami Dolphins are the worst team in football, so this is about as obvious as it gets. Even if Antonio Brown isn't on the field, Tom Brady is a must-start this week.
Start – Baker Mayfield @ New York Jets: Baker Mayfield had a tumultuous week one start against a game Tennessee Titans defense. The Jets are likely to be without linebacker CJ Mosley who suffered a groin injury last week, and the defense looked much worse following his exit. I'd start Baker in hopes of a bounce-back performance on Monday Night Football.
Start – Phillip Rivers @ Detroit Lions: Phillip Rivers might have lost his starting tight end and red zone target Mike Williams, but he's still a solid start on the road against the Detroit Lions. I've been totally unimpressed with the Lions, so I'm fine starting Rivers in this spot.
Start – Lamar Jackson @ Arizona Cardinals: After shredding the Miami Dolphins for five touchdowns, Lamar Jackson gets another easy matchup against a weak Arizona Cardinals defense. Not only is it an easy matchup, he's at home. Stay in the fire and start Lamar Jackson.
Sit of the Week: Kirk Cousins @ Green Bay Packers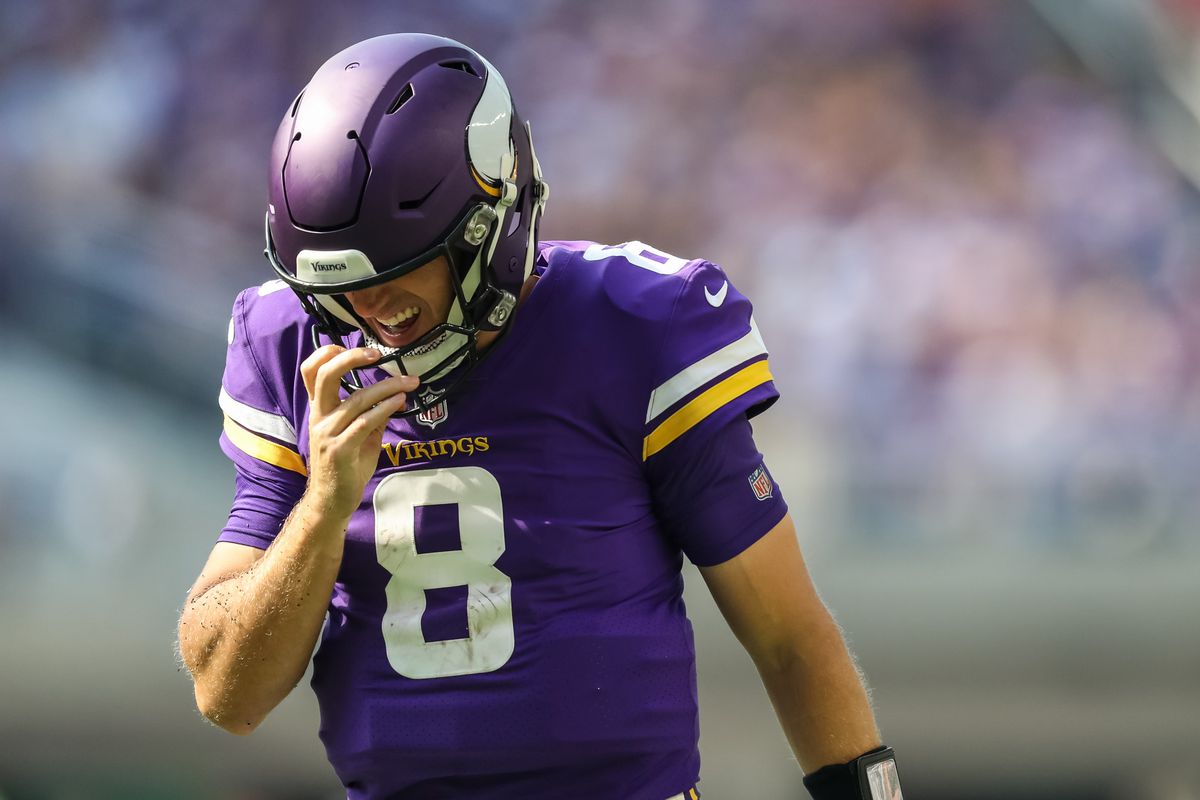 I cannot, in good faith, recommend starting a quarterback who completed ten passes last week and was happy about it. I don't think the Vikings are going to complete only ten passes a week, but the Green Bay Packers defense is good enough to give me cause to pause. I think this will be a tough matchup for Cousins, and if I have a better secondary option, I'll take it.
Sit – Cam Newton vs Tampa Bay Buccaneers: Last week, Cam Newton was outscored by Taysom Hill, who did not complete a single pass (but caught one for a touchdown). The Tampa Bay defense doesn't scare me, but Thursday night matchups and Cam's sudden aversion to running the football will have him on my bench in most leagues.
Sit – Jimmy Garropolo @ Cincinnati Bengals: Jimmy G is the most overrated quarterback in fantasy football. I've said this before, and I'll say it again, until he proves otherwise. The Bengals really impressed me with their performance against the Seahawks, and I think they will play well this Sunday.
Sit – Jameis Winston @ Carolina Panthers: Similarly to Cam Newton, Thursday matchups are already scary. After what we saw from Jameis Winston this past Sunday, I'm officially in wait and see mode to see if this offense is able to elevate themselves to where they should be, or if they continue to be marred by mistakes and inconsistencies.
Sit – Kyler Murray @ Baltimore Ravens: Kyler Murray played incredibly well in an attempted comeback against the Detroit Lions. Though the team finished with a tie, I call that a win for a young Cardinals team with a rookie quarterback and first year head coach. However, on the road against Baltimore is a much more difficult matchup, and not one I'm willing to play Murray in.
Sit – Mitchell Trubisky @ Denver Broncos: The Denver Broncos defense underperformed in a rough and rugged matchup against the surprising Oakland Raiders. Mitchell Trubisky struggled against the Packers, and I think Vic Fangio will be extra motivated to show the Bears a thing or two defensively.