Roman Reigns vs. Shinsuke Nakamura with Sami Zayn (C) – Intercontinental Match: Smackdown would kick off right out of the gate with a match for the Intercontinental Title, and unlike every match we've seen this past year, Roman Reigns would keep up the fight throughout the whole confrontation.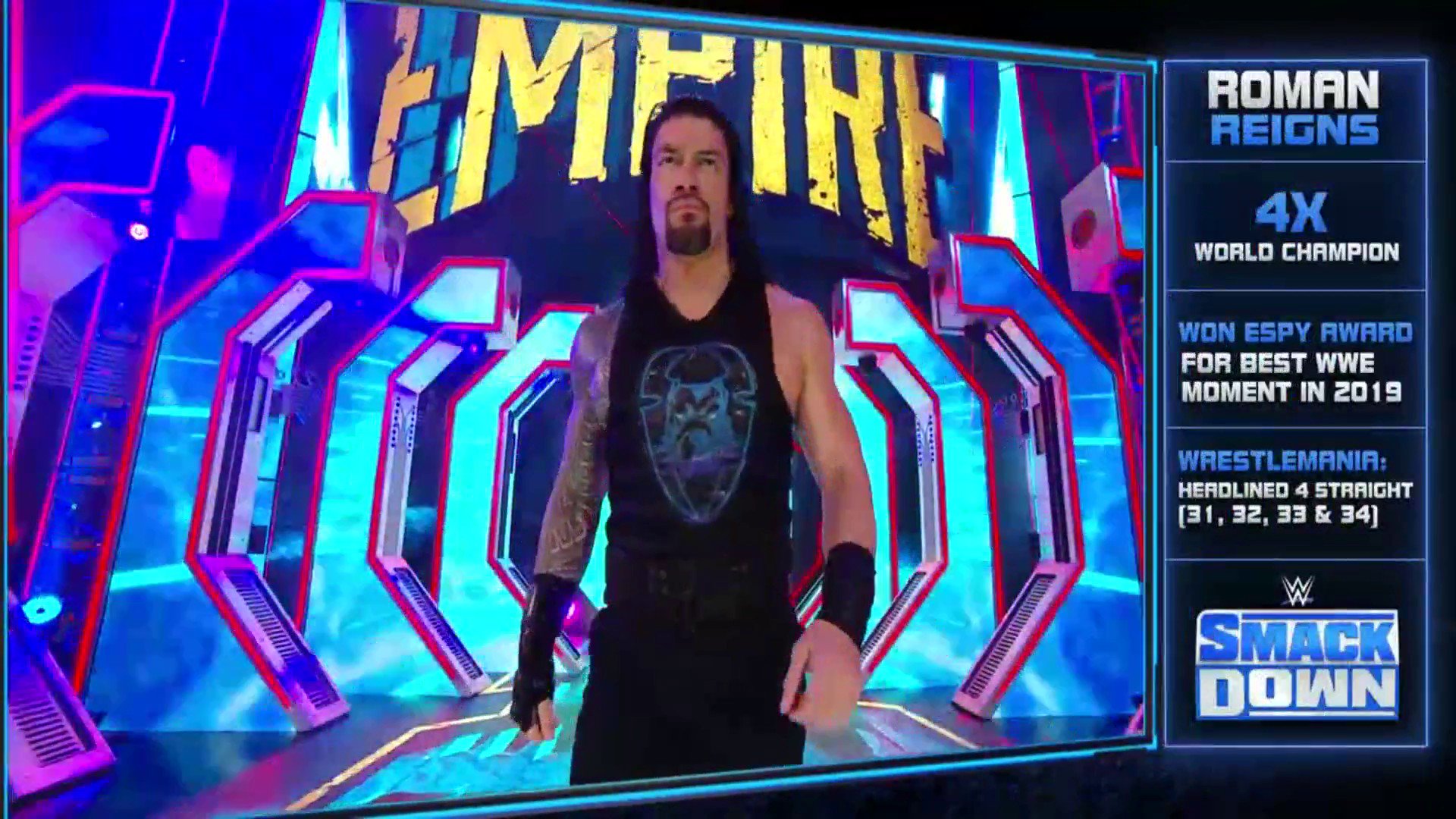 Even with continuous interference from Sami Zayn, Reigns would keep control of the match, giving the appearance that he was going to win, becoming a 2x Intercontinental Champion.
That looked like the case until Baron Corbin came out and nailed Reigns in the back of the head with his scepter, ending the match in a disqualification. Corbin would land the Deep Six before Daniel Bryan would run down to the ring. Bryan would make quick work of Corbin and Nakamura before Zayn would interfere, giving Nakamura just enough time to land a running knee on him.
I'm not going to lie, I was a little upset during the match that I believed that Reigns was about to win the title, and only because once again WWE made Nakamura a paper champion. Since he won the title off Finn Balor at Extreme Rules (during the kickoff show) he's only defended his title twice. Once against Ali and once against The Miz. Those matches and everyone in between had only been booked to push Nakamura, and frankly, I believe Sami Zayn has been a hindrance to that point.
To clue you in at how clueless WWE is with, specifically, Japanese Champions, they put Sami Zayn together with Nakamura. Zayn, a barely mid-card act. Of course, Zayn is going to drag Nakamura down.
All of this would end up leading to a tag match with Reigns & Bryan vs. Nakamura and Corbin. Grade: C-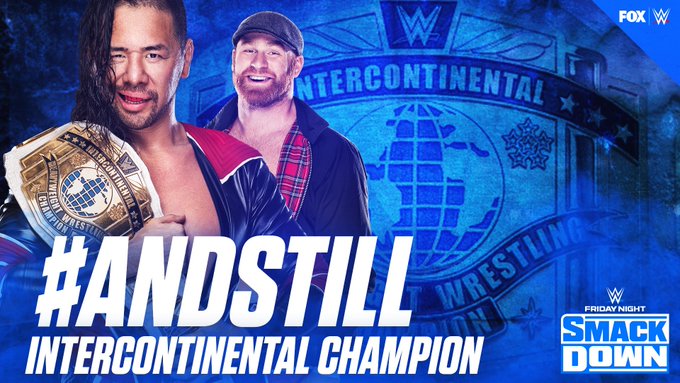 We'd get a segment with Heavy Machinery and The New Day goofing around with high protein pancake batter. Otis would drink it. Gross.
Shorty Gable vs. Curtis Axel: Before his match against a no-entrance Curtis Axel, we'd get a video package highlighting everything that's happened to Chad Gable, and how he became Shorty Gable. After a brief match between the two, Shorty would win with the Ankle Lock. After the match, Kayla Braxton would interview Shorty and he would give a rousing speech about overcoming adversity and acceptance of one's self before announcing his new name: Shorty G.
When in doubt: have a squash match. Other than Chad pushing his new Short G moniker, there was no point in this match. Grade: F
In what looks like a garage, Hulk Hogan would have a Skype interview about losing his team captain to The Fiend. Hogan would talk about adding some more to his team, like Ali or Shorty G, but a major announcement on who the new Team Hogan captain would be would come later in the evening.
Heavy Machinery & The New Day vs. The Revival (c) & The Glorious Showoffs: Even though this was an eight-man tag match, this was a very typical babyface vs. heel bout filled with plenty of tags, spots, and the usual gag of Xavier Woods getting destroyed in every match. After a hot tag to Otis, Otis would run a clinic on the whole heel team, pancaking Ziggler, doing the Caterpillar on Roode. Ziggler would once again counter Tucker from doing The Compactor, but after a tag by Big E, and another on Xavier, The New Day would pick up the win over Scott Dawson with the Midnight Hour.
Let's see how this camaraderie fairs at Crown Jewel in the Tag-Team Turmoil match I'm not spelling out. Grade: B+
Daniel Bryan would be interviewed backstage about how his mindset is going into the main event tonight with Roman Reigns against Corbin and Nakamura. His mindset is the same as it's always been. Go win.
We'd get a video package of Ali talking about bringing the light to the WWE. Maybe if he won a match, I'd believe him.
The Miz would host another episode of MizTV with his guest being Bayley. Sasha Banks would join her in the ring. After a video package of everything that happened last week, The Miz would probe hard as to why the change. Bayley's response, in a nutshell, was "life sucks and then you die."
Nikki Cross vs. Dana Brooke vs. Lacey Evans vs. Carmella vs. Mandy Rose vs. Sonya DeVille – Six-Pack Challenge: In a match to decide who would challenge Bayley for the Smackdown Women's Championship, this match would easily go down as the best match of the evening in my books. Everyone was in sync, the match was fast-paced, it had fantastic spots with everyone, and in the end, each woman would deliver the signatures, but it would be Nikki Cross with her spinning neckbreaker on Mandy Rose who would pick up the win.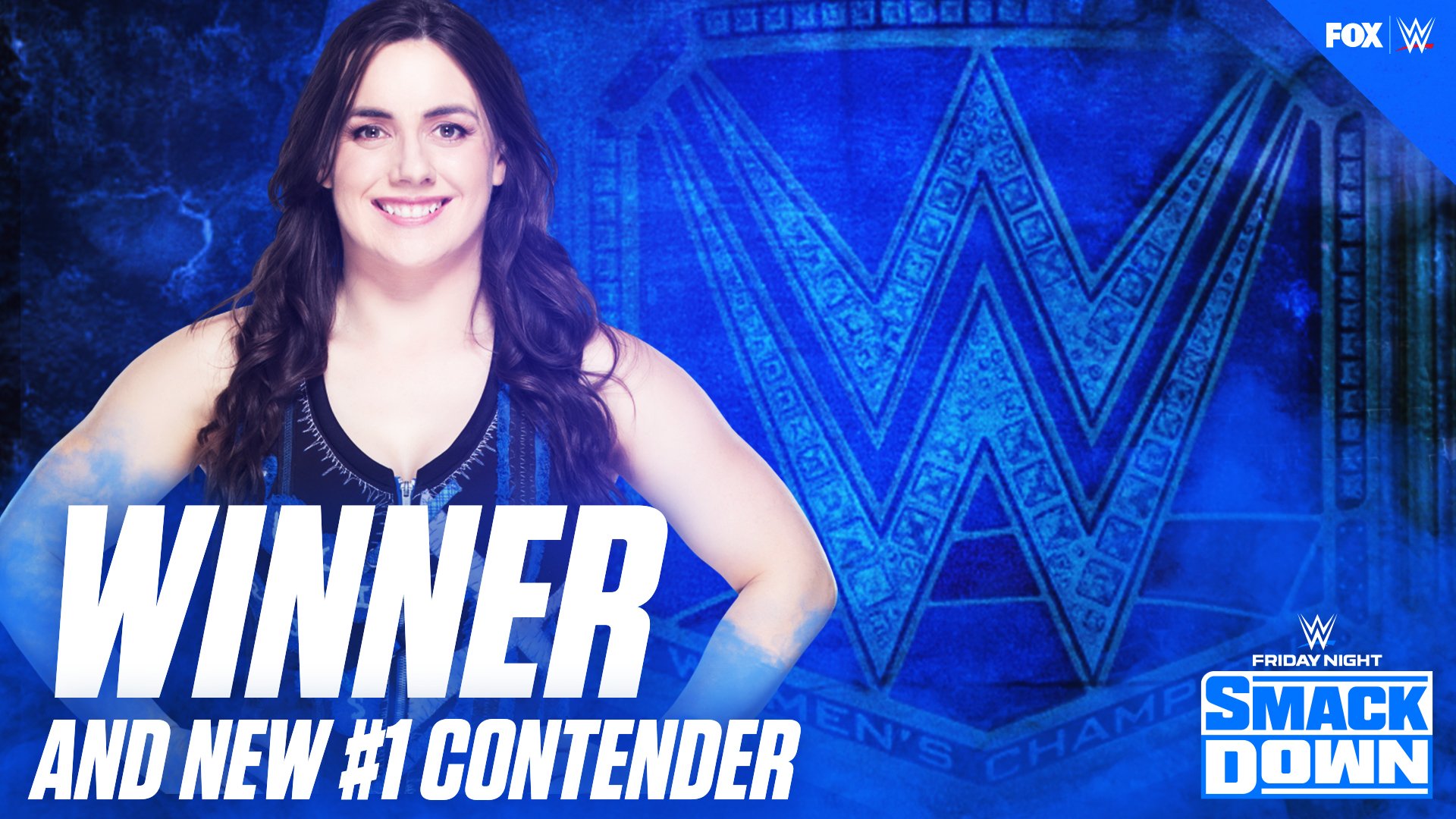 Once again: GIVE. THE. WOMEN. A. CHANCE. We all want a second Evolution, we all want to give these phenomenal superstars another opportunity to entertain us. Grade: A+
After a video package with Braun Strowman for his match against Tyson Fury at Crown Jewel, we'd get another video package with Seth Rollins and The Fiend and their match at Crown Jewel also.
Braun Strowman vs. Drew Gulak: Drew Gulak would make his Smackdown debut with a message to Braun about his match against Tyson Fury at Crown Jewel. With a 345 slide powerpoint presentation, he would show Braun how he could defeat Fury.
In typical Braun fashion, he would decimate Gulak. Gulak would put up a bit of a fight, but it was a squash match, and Strowman would win with the Running Power Slam. Grade: F
Daniel Bryan & Roman Reigns vs. Baron Corbin & Shinsuke Nakamura: Before the match could begin, the announcer would introduce Roman Reigns out to the ring as the new captain of Team Hogan.
The match would start off with the heels gaining control, separating Bryan from Reigns as much as possible, but after a near hot tag on Reigns, the match would go off the rails, as Corbin would try to end the match by smashing Reigns head in between two steel steps, but would stop because of the referee's…stern warning? Instead, he would turn his attention on attacking Bryan instead but would receive a Superman Punch and a spear through the guardrail from Reigns.
Alone in the ring, Bryan would deliver his Yes Kicks before Nakamura would land another flying knee, setting up for the Kinshasa. Bryan would counter, and land his own Flying Knee for the win.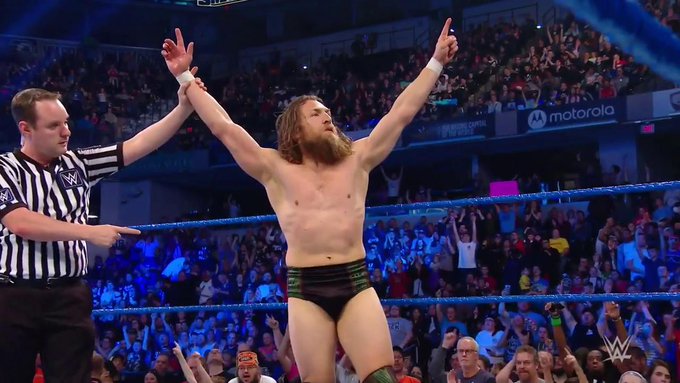 The show would end with both babyfaces shaking hands. Grade: A-
Outside of the squash matches, which you all know I have no patience for anymore, this was a surprisingly good show. The Six-Pack Challenge match was far better than what I originally thought and was the best match of the night, The Miz digging into Bayley, probing her for a reason for her turn was entertaining, and the main event wasn't your typical Roman Reigns match, which is always fantastic. As long as WWE doesn't use the Reigns Match Formula, his matches are far more entertaining.
This week's episode of Friday Night Smackdown was a solid…