After a brief video package recapping the events of last week, Friday Night Smackdown would kick off with Baron Corbin being carried down to the ring on a litter (had to Google what that was). Joined by Dolph Ziggler and Robert Roode, the three of them would cut a promo regarding the Smackdown Team for Survivor Series, challenging Ali and Shorty G for their spots. Corbin would then invite "the big dog" down to the ring, which would turn out to be a guy in a big dog costume.
This was classic heel misleading reminiscent of the Attitude and Ruthless Aggression era in WWE, and I loved every minute of it. At this point, regardless of how you feel about Baron Corbin, he knows how to be a fantastic mid-card heel.
The match for the two spots on Team Smackdown would be the first of the evening. This was a unique match of speed, agility, and technicality, with each wrestler playing to their strengths and flowing very well with one another. For most of the match, The Glorious Showoffs would maintain control, with the occasional assistance from Corbin, although it was short-lived, as Roman Reigns would make his down to the ring to even the odds. After a hot tag to Shorty G, the match would pick up speed with multiple near falls. Corbin would try to interfere again, but Reigns wouldn't have it and deliver a Drive-By and a Spear on the King of the Ring. Back inside the ring, Ali would get the blind tag and after an amazing German Suplex/450 Splash combo, he'd pick up the win, securing the two's place on Team Smackdown.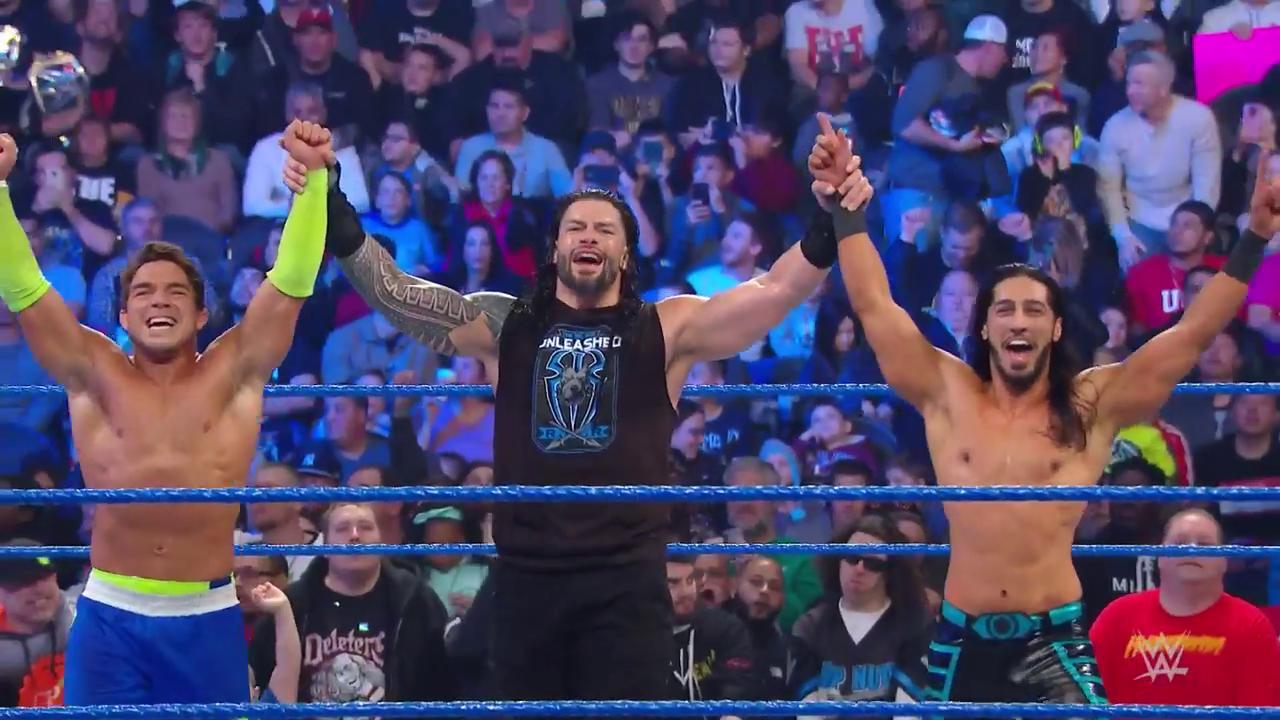 I will admit, the match was a little slow at first, but after Reigns's arrival, it picked up speed and delivered exactly what I wanted to see: big moves from everybody. This match needed the chaos and all six men delivered. In the end, for me though, it didn't matter who would win, as all four men know how to put on a solid show, and with one of The Big Three pay-per-views one week away, we're going to need a solid show. Grade: A-
After a brief recap of The Fiend's attack on Daniel Bryan last week, we'd get another episode of the Firefly Fun House with just Bray Wyatt performing a little magic to turn the Universal Title from red to blue. He would then promote the next episode of Miz TV with guest Daniel Bryan.
Once again, Firefly Fun House would fail to live up to the level of brilliance it had when on Monday Night RAW. I understand that not every episode can be a gem, but there's a bar, and these sorts of segments need to stay near that bar, or it begins to damage The Fiend character, which we've learned after that Hell in a Cell, is an extremely fragile persona.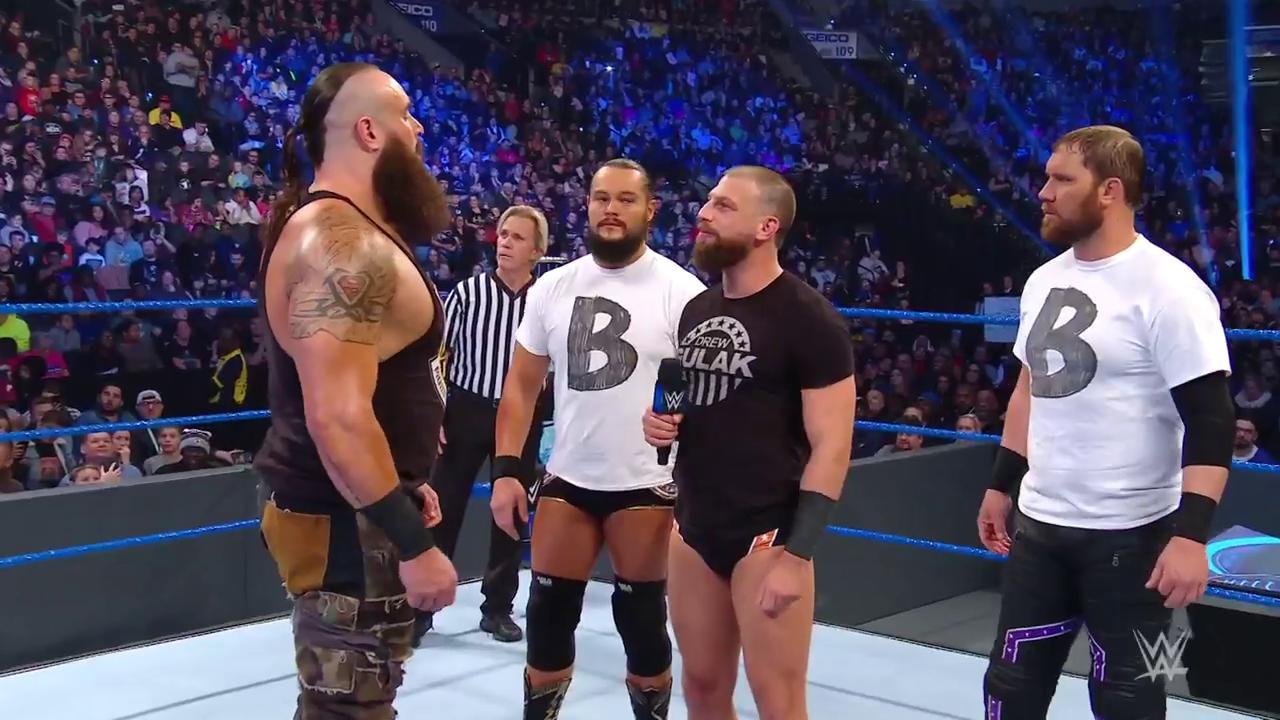 In a why-even-have-it-to-begin-with moment, Braun Strowman would head down to the ring and meet with Drew Gulak and the B-Team. Gulak wanted Strowman's place on Team Smackdown, so he and the B-Team would attack Strowman with an ending more predictable than a porno. This wasn't even a squash match, it was a segment. It was such a bad segment, and if it were a match, I'd give it an F, but Smackdown manipulated my system.
During a backstage interview before their match, Big-E would talk about pig's genitalia in reference to whether he and Kofi Kingston were ready to defend their titles against The Revival in a rematch that not only did nobody asked for, but it wasn't announced until an hour before the show. The whole match, of course, was to set up for the Undisputed Era to come down and interfere and run a clinic on both teams before Heavy Machinery, Lucha House Party, and for whatever reason, Apollo Crews and Heath Slater would charge the ring to save the day. The Undisputed Era would jump into the crowd and walk away.
Heavy Machinery would have a squash match with some jobbers. They would win. Grade: F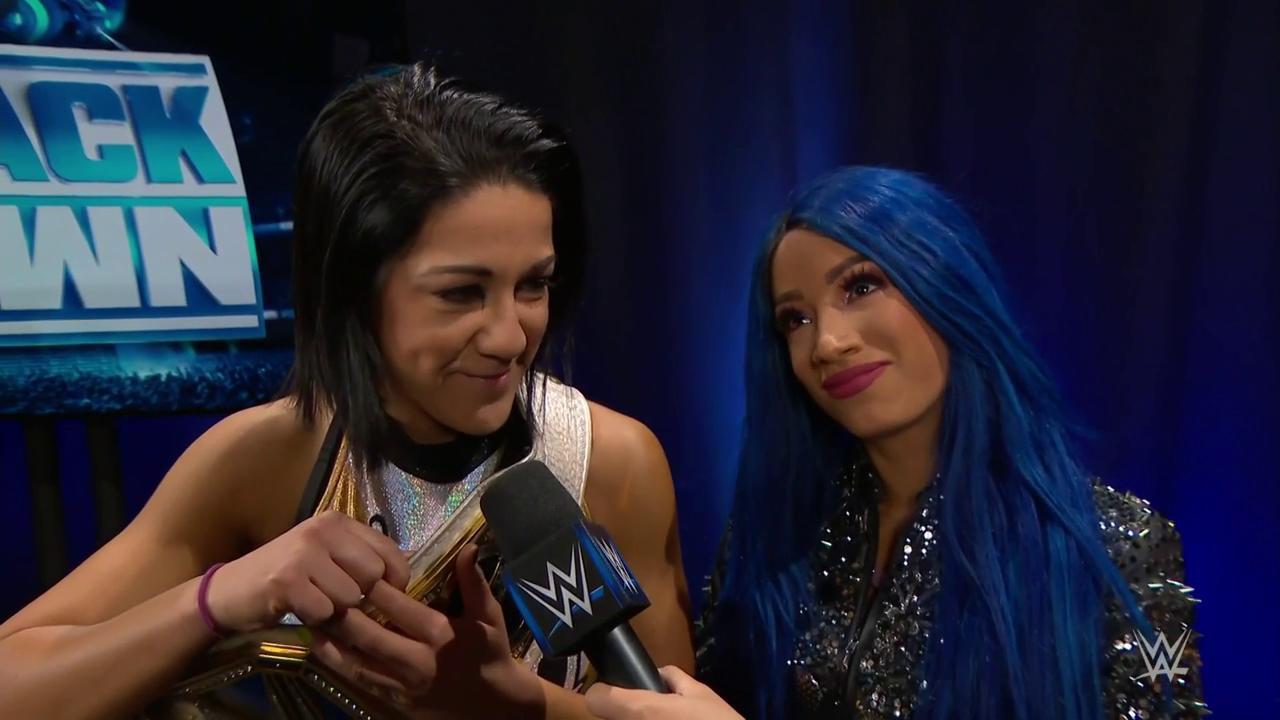 Kayla Braxton would interview Bayley and Sasha Banks about Bayley's assault on Becky Lynch and Shayna Baszler this week on RAW and NXT. This would lead to Bayley's match against Nikki Cross, where Banks decided to let Bayley go down herself, a move that proved unfruitful as before the match could really start, Shayna Baszler would charge the ring with Team NXT (Nox, Yim, Kai, and Ripley) in tow. It would turn into chaos as Team Smackdown (Brooke, Carmella, Banks, and Cross) would charge the ring as well and a brawl would ensue. This would turn into an 8-woman tag match.
This was a pretty standard match with not a lot happening until the last minute. Team NXT managed to keep Carmella separated from her corner, but when Banks and Ripley were tagged in, chaos ensued again as all eight women would get in the ring and have a screaming match with the poor referee in the middle. The match would return to some form of normalcy, but with the final moments of the match getting closer with each tick of the clock, all eight women would drop their final move before Nikki would land her swinging neckbreaker on Nox for the win. Grade: C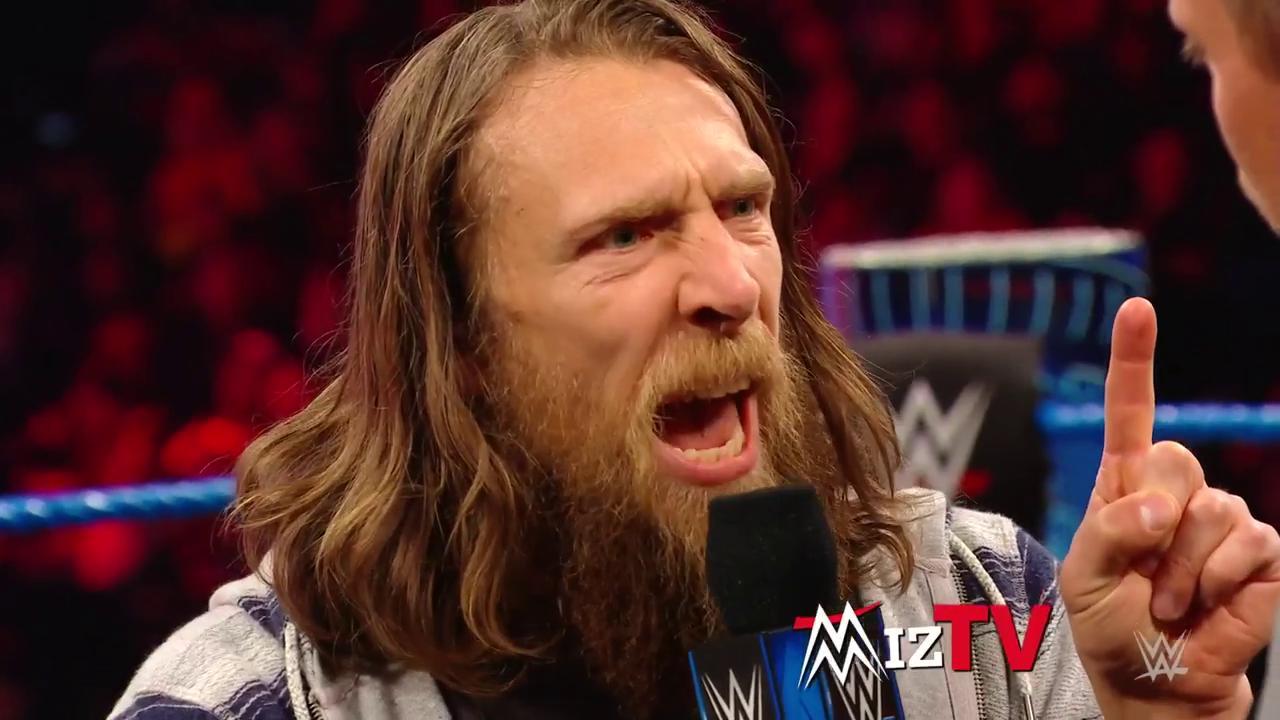 The Miz would come down for another episode of Miz TV. His guest, as mentioned throughout the whole episode, was Daniel Bryan. Daniel Bryan would give The Miz the silent treatment but after The Miz ran down a list of reasons as to why The Fiend attacked him, he'd open up about passion and mental instability. This would prompt Bray Wyatt to show up on the jumbotron and pull out the Universal title from a box of toys. He'd invite Daniel to play, but all he had to do was so one word. Bryan wouldn't say "Yes," but he'd challenge Bray Wyatt for the Universal Title regardless, prompting Wyatt to do the yes chant.
All right, so I understand that WWE is pushing Survivor Series and really needs NXT in the mix to get that hype up for next Sunday, but not including the squash match with Heavy Machinery, there were only two matches tonight on a show that usually hosts four to six. The main event, once again, wasn't a match, but a segment. To make it worse, the segment wasn't good. It ended flat with barely a quarter of the audience cheering with the news of Daniel Bryan vs. "The Fiend" Bray Wyatt for the Universal Title at Survivor Series.
I'm also pretty sure that WWE is leaning heavy with the very short feud that the two had with one another three years ago because there's one more episode of Smackdown before Survivor Series. That isn't enough time to create tension. Hell, they gave Rollins and Wyatt six weeks. Admittedly it was of the same thing, but there's nothing here, and there will be nothing there next week.
As for the rest of the show, the opening match was the only good match. The 8-woman tag match ended with a win or Team Smackdown, sure, but it spanned through two commercial breaks, but I've watched each of these women give 100% in their matches, and none of them were putting 100% in.
This just wasn't a good episode. This week's episode of Friday Night Smackdown is graded…