Monday Night Raw kicked off the only way it knows how with enough pyro to rival any pay-per-view. Becky Lynch would make her way down to the ring and cut a pre-match promo before she challenged the Kabuki Warriors with Charlotte Flair for the Women's Tag Team Titles, reminiscing about the good ole days in Manchester, and talking about all the women coming after her for being "The Man."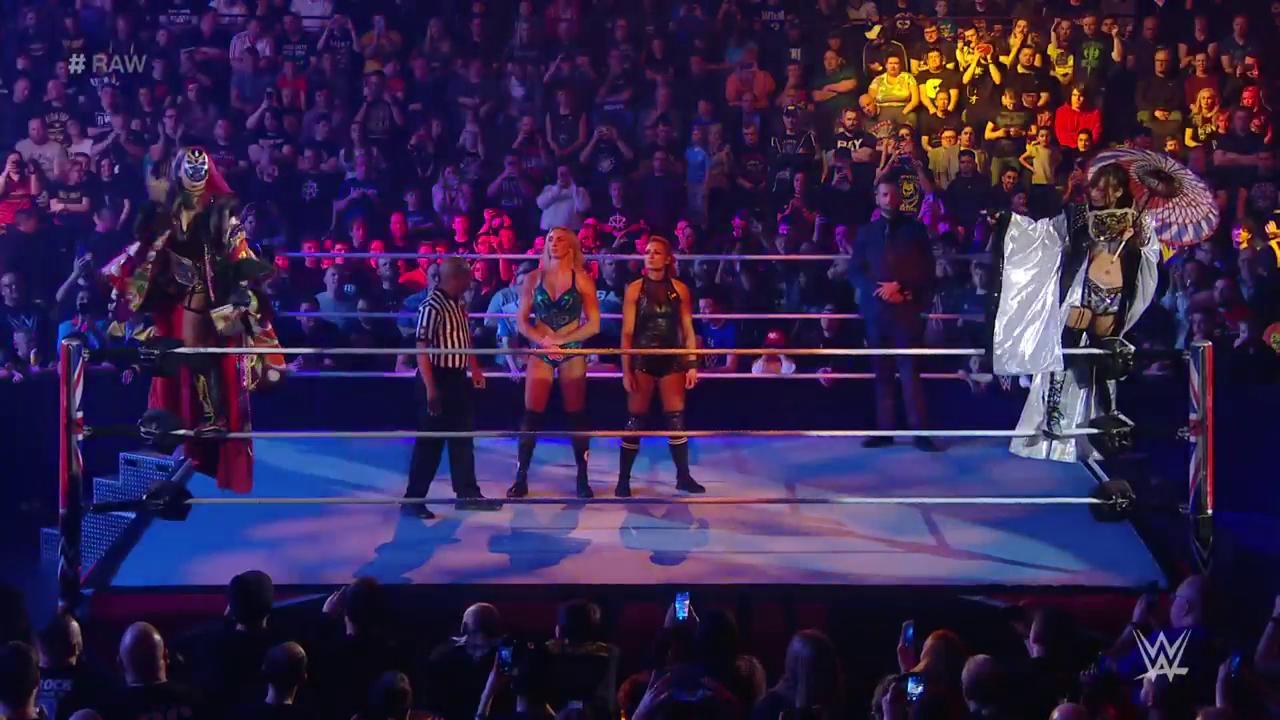 Becky and Asuka would start the match with a little booty shaking and showboating, and unlike other tag matches where one team would take control of the match and then pass it off to the other, this was an even match, with both teams not giving any room for the other to take control. Things would become even more interesting as Shayna Baszler would, once again, come out from the audience to watch the match.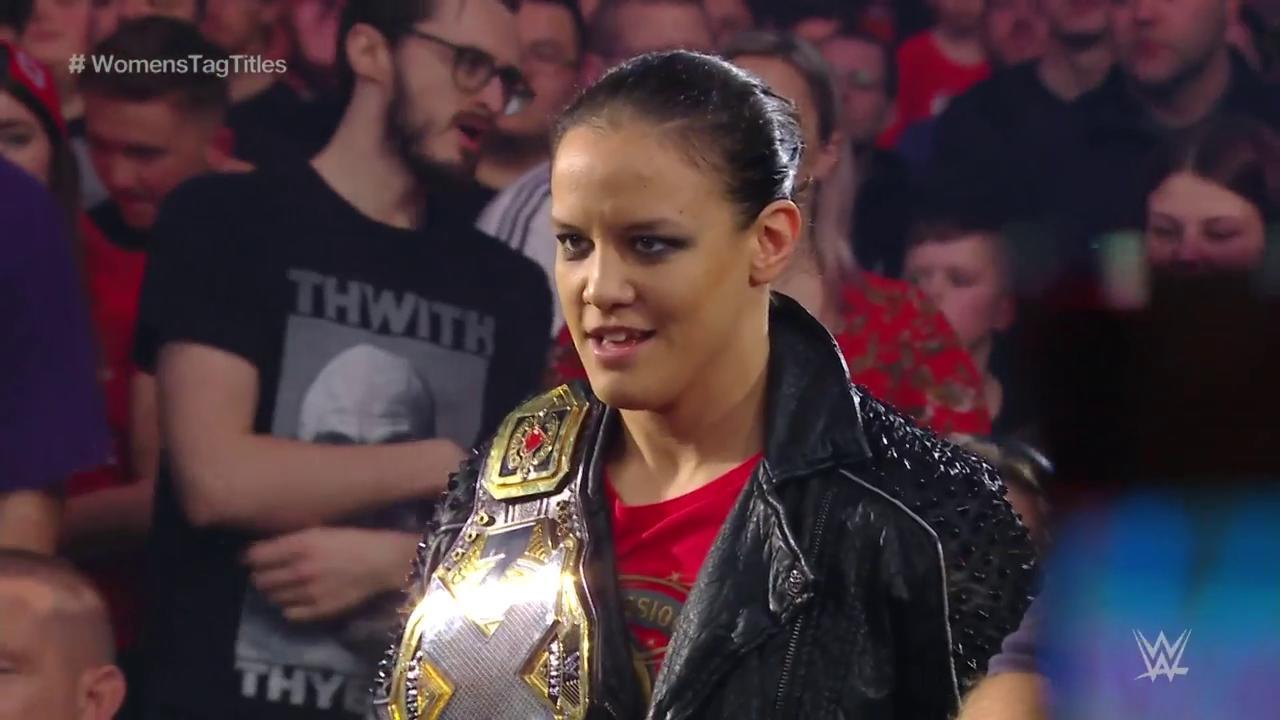 The match would continue strong as the Kabuki Warriors began wearing out Charlotte Flair, but after a hot tag to Becky, Shayna would create a distraction. Bayley would come out from the audience as well and begin attacking Shayna, but in the midst of the confusion, Asuka would deliver the greatest move in the history of wrestling on Becky for the win: the roll-up.
In a wrap-up of the match, Becky would call out Shayna, but Bayley would attack Becky from behind. What a great way to start a show! WWE is really focused on their triple-threat women's match for Survivor Series, and I'm getting more and more pumped for it with every show. Grade: A-
In a locker room segment, The O.C would make fun of Humberto Carrillo and Ricochet, challenging the two to a match, if they can find a third person. Randy Orton, in his beginning steps of going babyface, would step in and be the third person.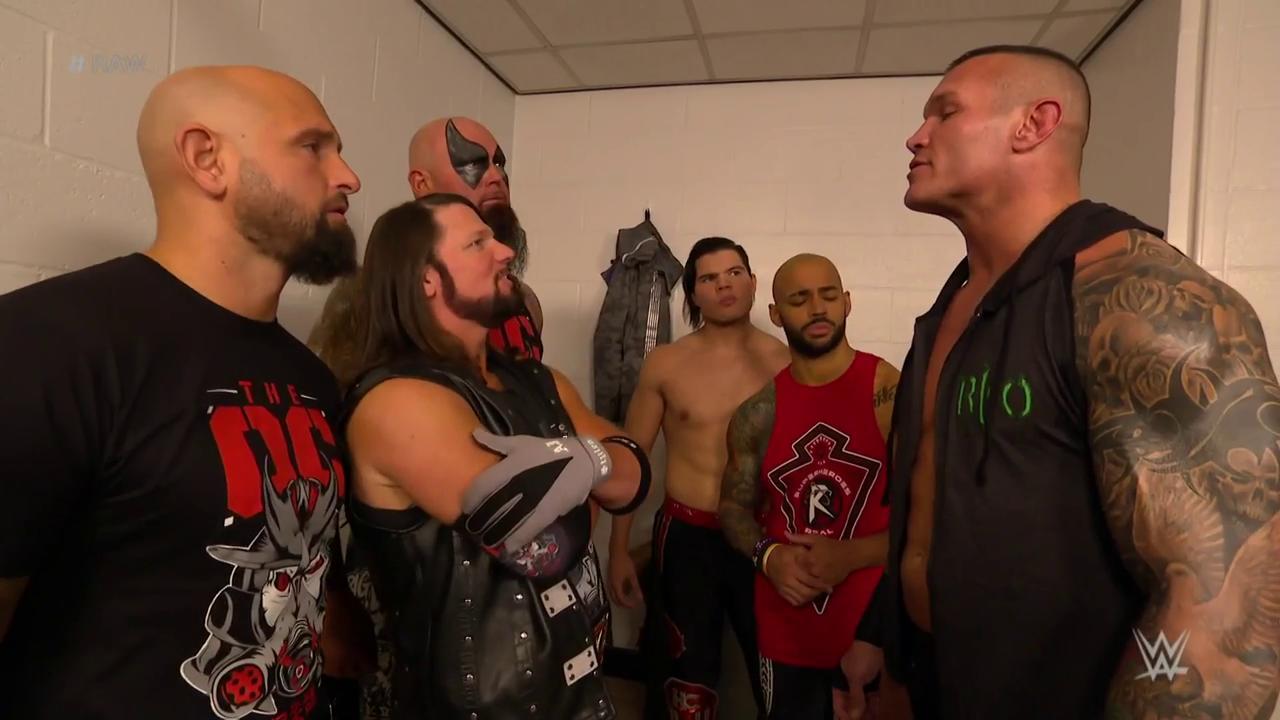 Sin Cara, who had earlier today requested his release from the WWE, would face off against Drew McIntyre in a match that felt more of a message from the WWE executives than a battle between two amazing performers. Sin Cara would put up a good fight, but after a powerbomb outside the ring, Drew McIntyre would win with a Claymore. Grade: C+
In a random segment with Erick Rowan, he would talk to the camera behind a screen, cooing at it like someone would a baby before R-Truth would make his way down to the ring to face off against the Singh Brothers in a 2-on-1 handicap match for the WWE 24/7 Title.
Samir and Sunil would use the numbers game to get an early advantage over Truth, but Truth would quickly change the tide of the match. Just as quickly as that tide changed, the Singh Brothers would run away with the title with R-Truth giving chase. After a comedic moment with the Singh Brothers running into the women's locker room, the two would run into another room with Erick Rowan. Rowan, in typical big guy fashion, would pound the brothers into dust. R-Truth would peek into the room, but instead of getting involved, he walked away and turned off the lights behind him.
At this point, it's safe to assume the 24/7 Title really is a joke gimmick. I'll admit, I did chuckle at the old-school humor the four presented, but I almost wish that a more serious performer could pick up the title and make it a little more relevant. Grade: C+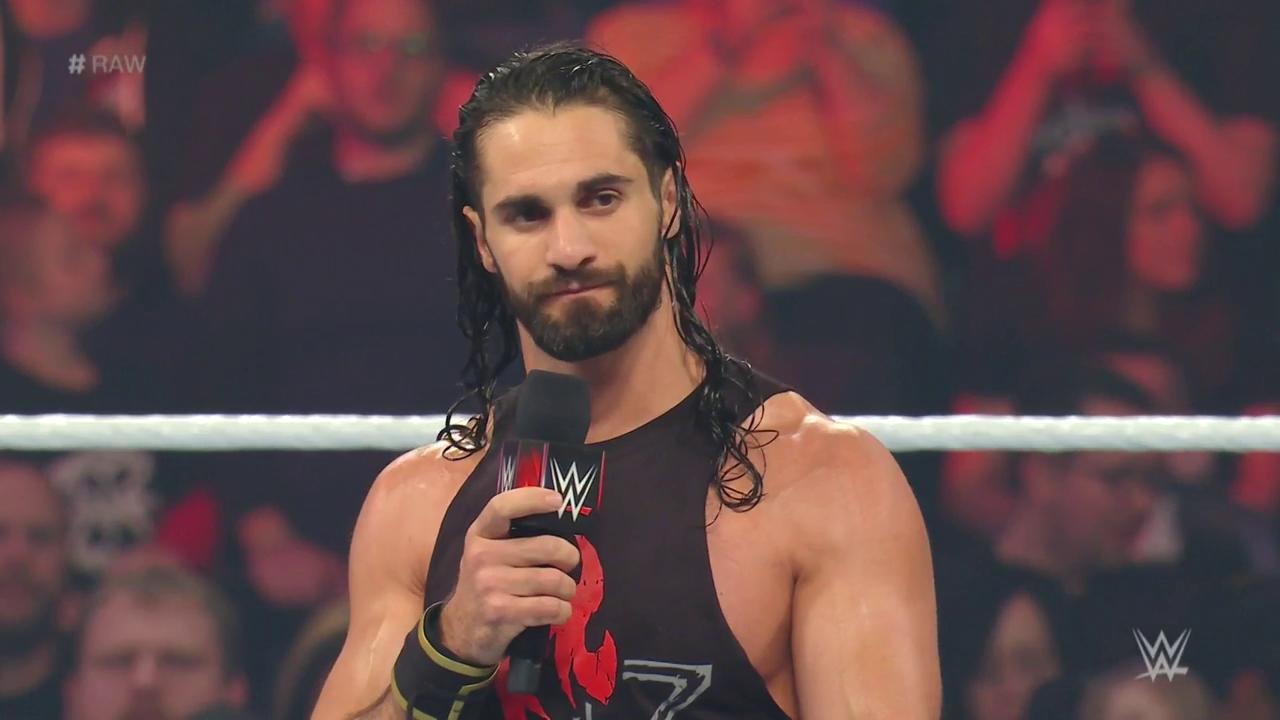 After a video segment recapping the events of the NXT invasion from both Raw and Smackdown, Seth Rollins would come out and cut a promo, recapping his spin on the events that took place between him, Triple H, and the match he had with Adam Cole, and push the Survivor Series pay-per-view. Seth would consider himself the best wrestler and offer up an open challenge to the UK's best.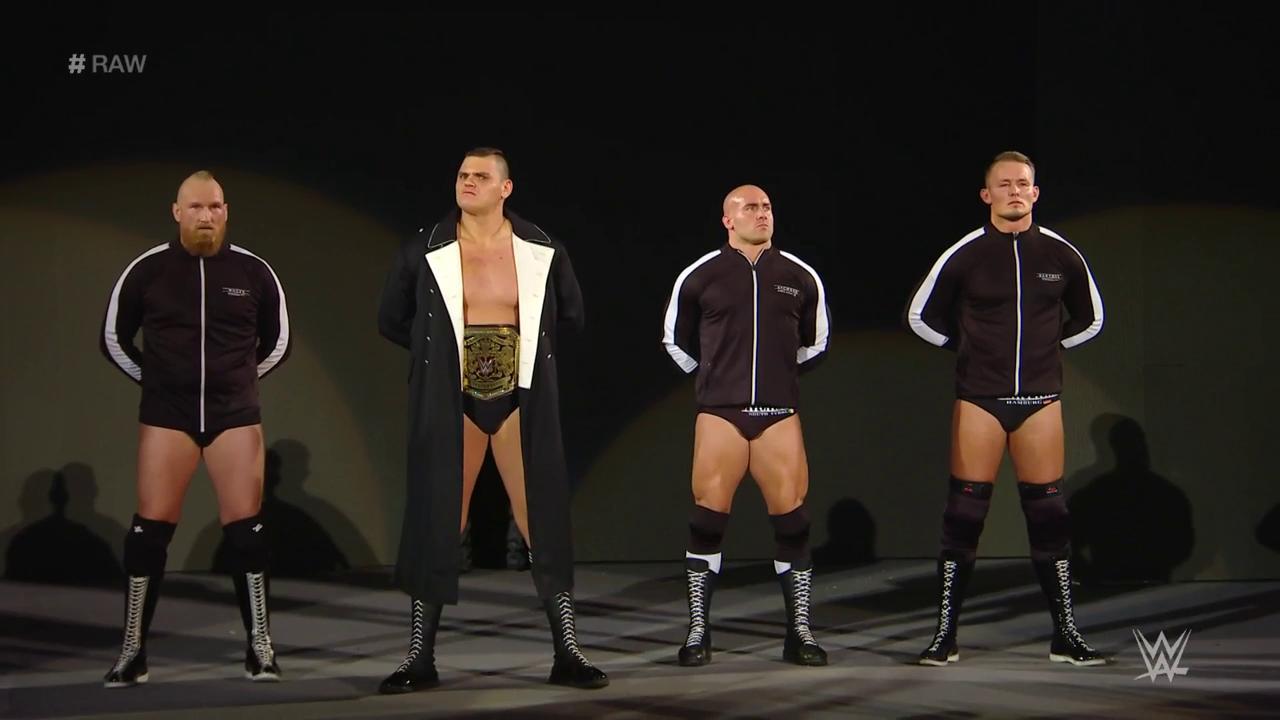 Cue Imperium. Walter would step up and throw down a challenge, which Rollins would accept. With Imperium (Aichner, Wolfe, and Barthel) watching outside the ring, adding the little bit of predictability to the match, Walter would dominate Rollins with his size and strength, throwing Rollins, at times, like a rag doll. Rollins would finally start building momentum with a handful of superkicks, but as soon as Rollins started building up for the Curb Stomp, the other members of Imperium would charge the ring and attack Rollins. This would prompt the Street Profits and then Kevin Owens to charge the ring, and an all-out brawl between all eight men would ignite with Team Raw standing tall.
Once we returned from commercial break, the all-out brawl turned into an 8-man tag match between Imperium and Rollins, the Street Profits, and Kevin Owens. Imperium would continue their dominance over Rollins, maintaining control, and keeping Rollins separated from his corner. After an incredible Superplex on Walter, Owens would get tagged in and start Superkicking everyone, which would turn into a spot where everyone got their moves in, and it would end with Seth Rollins Curb Stomping Wolfe for the win—you know, despite the fact that Kevin Owens was the legal man.
Most of this segment was awesome. From the open challenge to the Stunner from Owens, this was a tight-knit performance from everyone. Unfortunately, Rollins screwed it all up with the win when he wasn't the legal man. Apparently, WWE just assumed that as long as everyone got their moves in, nobody would notice the botch. Well, I did, WWE, and I am not all too pleased. It was a great match though, so I'll let it slide, but you won't get an A from me. Grade: B+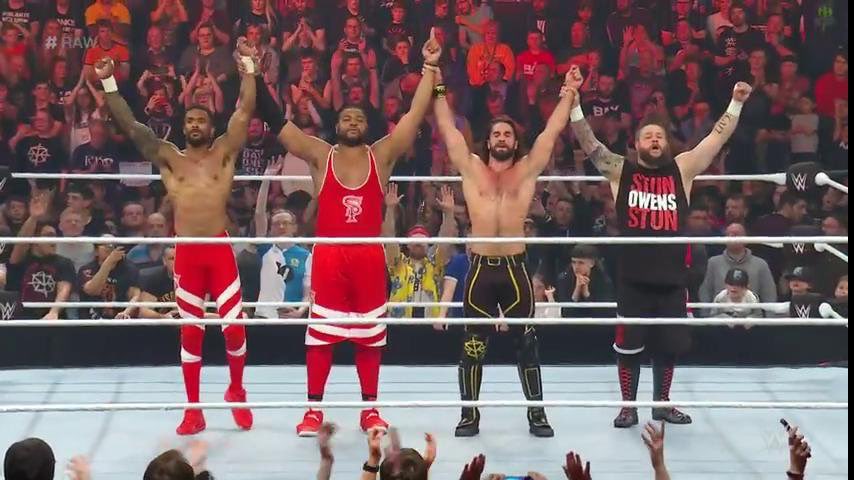 Cedric Alexander would face-off against Andrade and the burial of this amazing talent after a fun feud with AJ Styles would continue. Alexander has slowly been going to the way of Friday Night Smackdown's Ali, as the man can't get a win to save his life. This match was no different, though he did put on a good show, after interference from Zelina, Andrade would pick up the win off the distraction with his Hammerlock DDT. Grade: C-
Aleister Black cuts another promo from whatever closet he's hiding in.
I honestly don't know where to even begin with this, but I suppose I'll just start with the beginning and power through this. Just when you think the straight trash storyline between Rusev, Lana, and Bobby Lashley couldn't possibly get any worse…it got worse! A lot worse!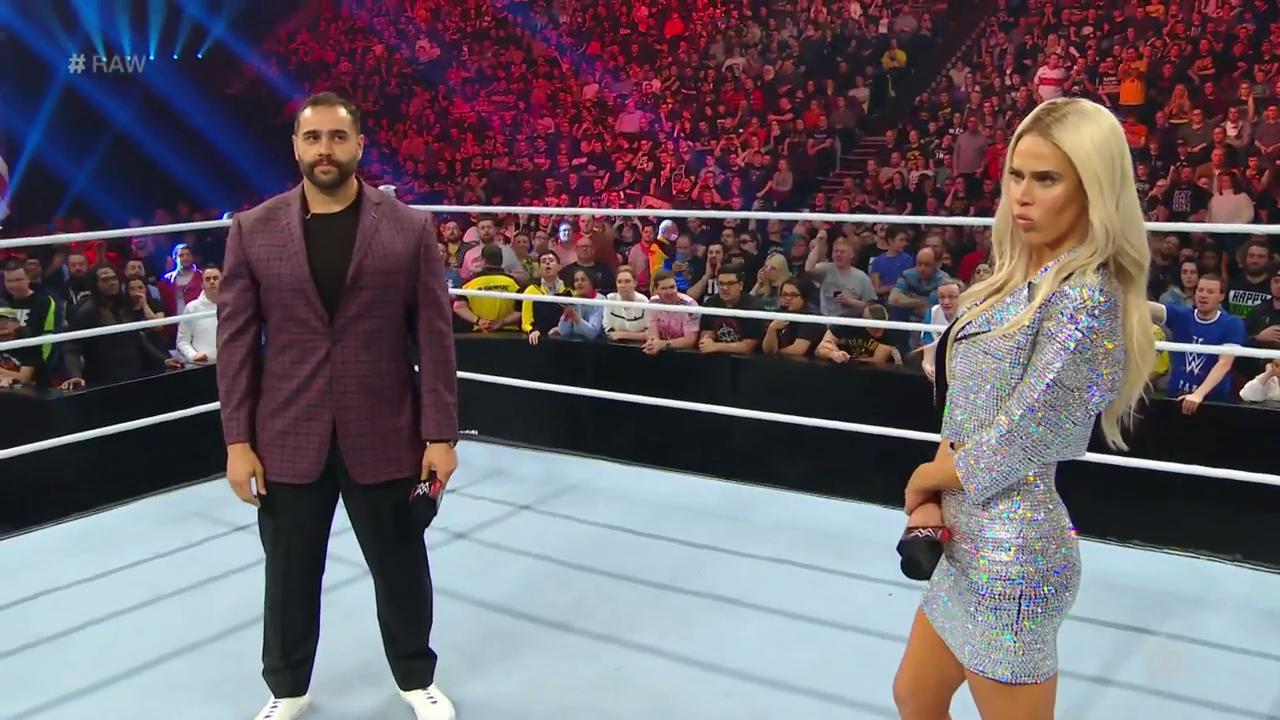 Lana would come down to the ring and admit that she was the one who cheated and not the other way around. She talked about having sex with Lashley and wouldn't stop for over a minute about how great it was, and then announce she was pregnant, and it was Rusev's. Rusev would then come down, and in some sort of Bulgarian/Russian Jerry Springer garbage, would begin to bicker, argue, and scream at one another, that would end of Lana slapping Rusev. Lashley would come down and attack Rusev and after everything was said and done, we'd learn that Lana being pregnant was all a lie.
The audience. Never. Stopped. Booing.
Erick Rowan would come down to the ring for a squash match, carrying some sort of cage covered in burlap. Rowan would win and leave with the cage, not revealing what's inside, which probably means Rowan's new gimmick is that he's gone crazy. Grade: F
The Viking Raiders would have a match against NXT UK's Mark Andrews and Flash Morgan Webster, and in a surprising twist, it wasn't a squash match per se, the former NXT UK Champions did get some shots in, and it was starting to look like an upset, but then the Viking Raiders would pick up the win with The Viking Experience on Andrews. Grade: D+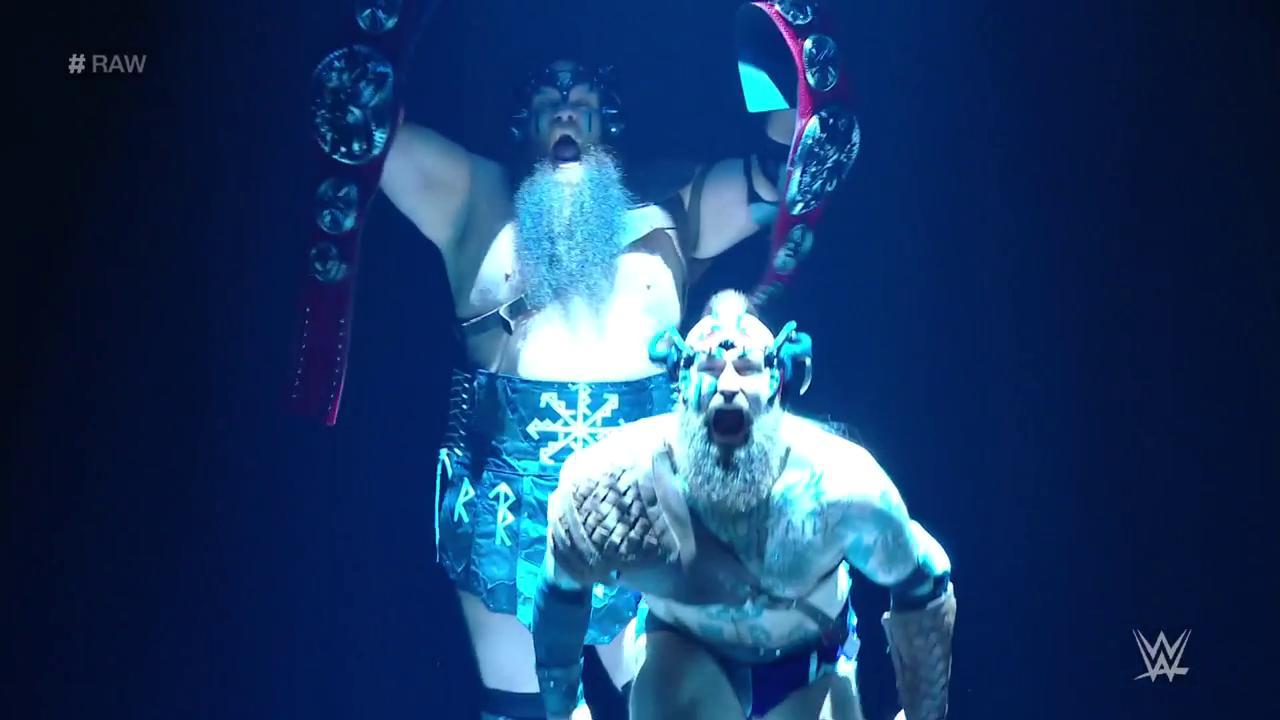 In a fantastic match with all six men, the main event of the show would have Humberto Carrillo, Ricochet, and Randy Orton face-off against The O.C. What made this match particularly interesting was the presence and unpredictability of Randy Orton.
Throughout the whole match, Orton didn't try to get tagged in, and only when it was absolutely necessary did he. He laid out AJ Styles, and in another segment with everyone getting moves, Orton stood tall over his teammate Ricochet, and AJ Styles. In a classic twist, Orton turned to set up Ricochet for the RKO, but when AJ Styles was close enough, it was AJ who received the finisher. Orton would tag in Carrillo who would pick up the win with the moonsault.
At the end of the match, Orton would give Ricochet a few words of wisdom and walk away. This was a good match. Grade: B+
Who says WWE can't put on a solid Raw? Other than the squash match with Rowan, this was a very solid show. I enjoyed the story continuation between Lynch, Bayley, and Baszler. WWE is really trying to set this up as a solid match, but the thing is, they really don't have to try too hard. Baszler and Lynch are amazing and Bayley is so-so. The 8-Man tag match was so close to being perfect, it's a pity they botched the win. Everything else until the main event was decent, except for the Lana, Lashley, Rusev storyline. The main event was exactly what I was hoping for, especially with Randy Orton, and the will he or won't he help.
I give this week's episode of Monday Night Raw a very solid…