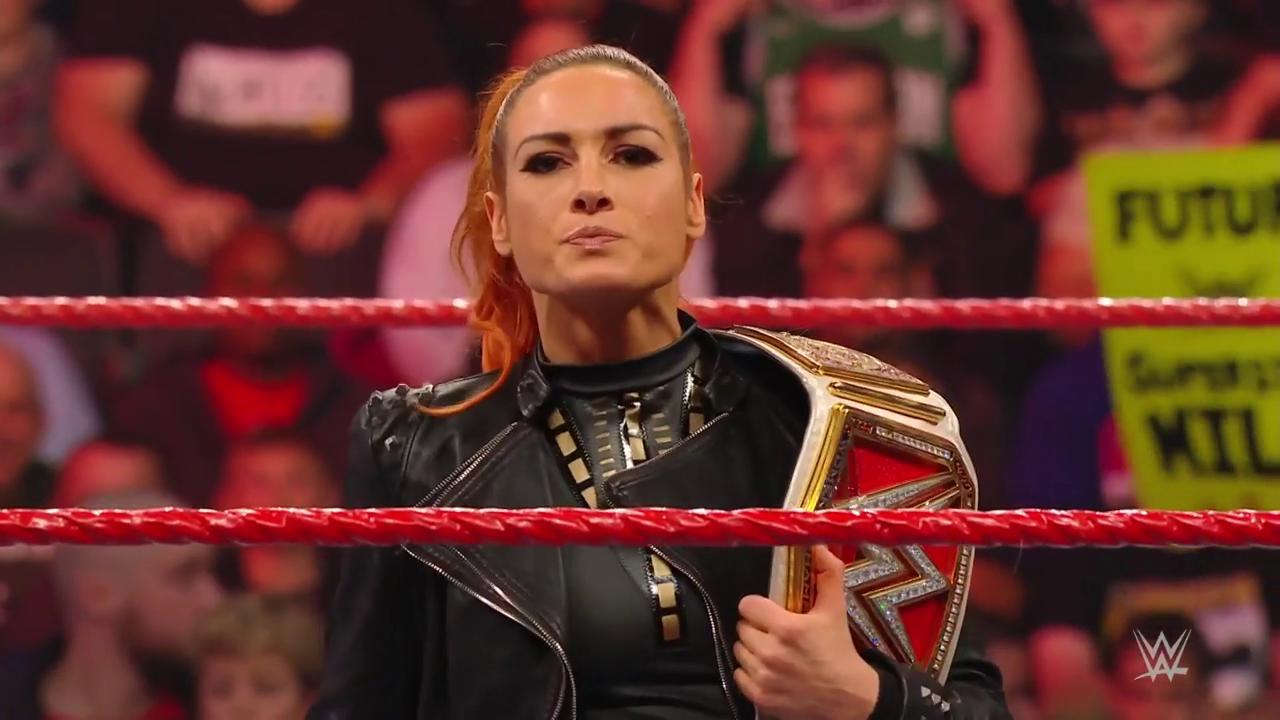 The going home episode of Raw would kick-off with Becky Lynch calling out Bayley and Shayna Baszler to a fight, but instead of the Smackdown and NXT champions answering the challenge, the IIconics would come out instead, and complain about being overlooked for Survivor Series. Becky would challenge both women to a handicap match, but Charlotte Flair would come out and remind us why we can't have nice things, and the handicap match would turn into a regular tag match.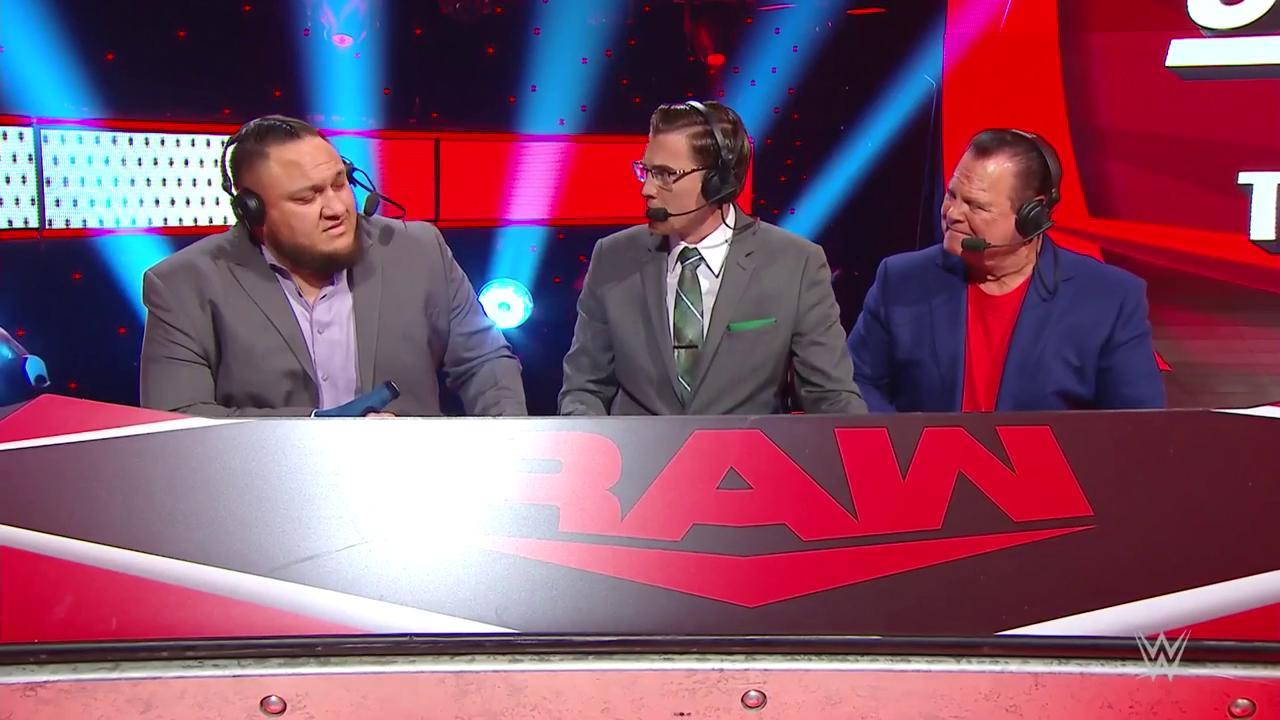 But during the bickering between Lynch and Flair, Samoa Joe would come out before the commercial break and say nothing. Once we returned, the match between the four women would start, and Samoa Joe would be an extra voice for the announce team.
Before the match could start though, it was over with Charlotte Flair locking in the Figure 8 on Billie Kay for the win. All of this, of course, was to set up another quick face-off with Baszler, Marina Shafir, and Jessamyn Duke as they would come out and attack the IIconics. Lynch and Flair would charge back into the ring, but the numbers game would catch up with them immediately, and all three NXT women would walk away. Lynch and Flair would get back up and chase after them, but security would block them from continuing the fight. Lynch would deliver a legit punch on a security guard so hard, I'm pretty sure she knocked him out.
The NXT Invasion has certainly run its course already. Grade: B-
Charly Caruso would interview Zack Ryder and Curt Dawkins about their title match against The Viking Raiders before Authors of Pain would attack the would-be challengers, leaving them crumpled in their familiar position.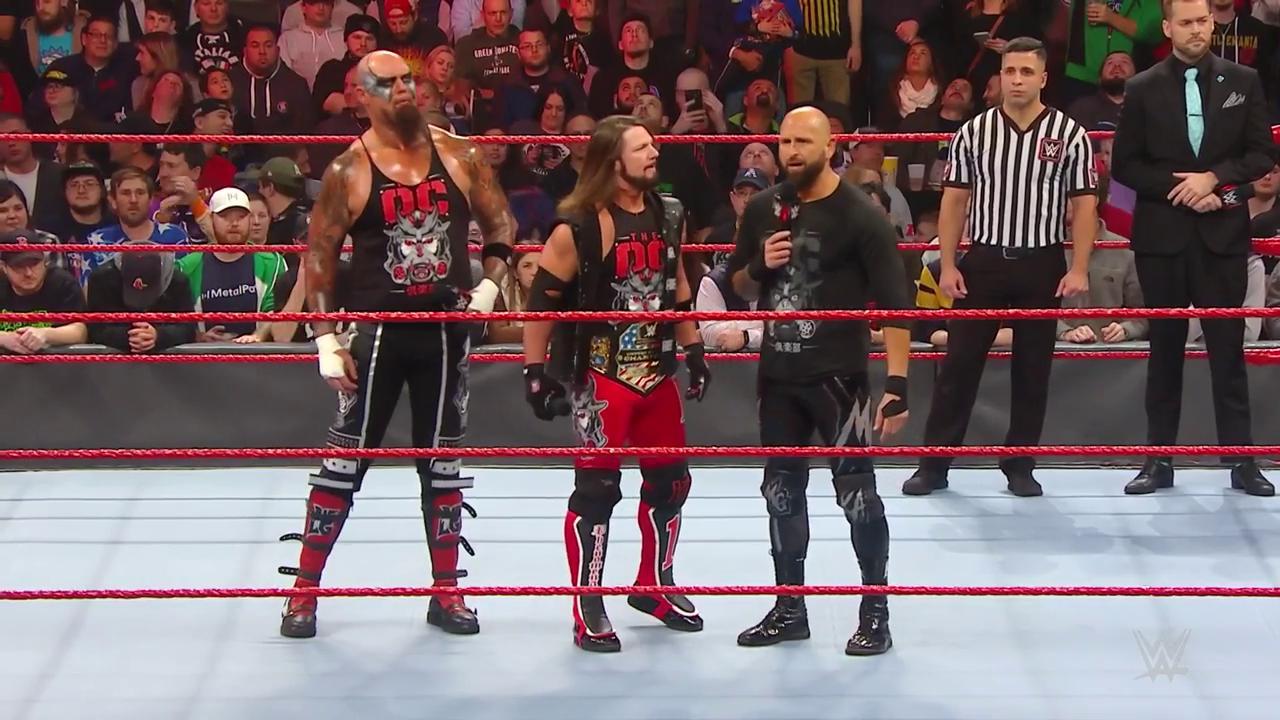 Accompanied by AJ Styles and Luke Gallows, Karl Anderson would have a singles match against unofficial Power Ranger, Humberto Carrillo, but not before cutting a pre-match promo about disrespecting The O.C. Almost immediately The O.C would try to use their numbers and distract Carrillo for a quick win, but then the Street Profits would come down to aide their on-again, off-again tag team partner.
After a series of fantastic moves and near-falls by both men, AJ Styles would distract the referee long enough for Anderson to drag Carrillo's face down on the top rope, leading to Gallows pinning Carrillo with a roll-up. In the midst of the confusion though, Montez Ford would pull on the roll-up, making Carrillo pin Anderson for the win instead. Grade: B-
Charly Caruso would interview Seth Rollins about his match against Andrade for his position on Team Raw at Survivor Series. In a brief summary of the interview, Seth said he's going to do what he does best, and burn it down. I still don't know what "it" is that needs to be burnt down, but he's been the top guy with WWE for how long? Certainly, I can't be the only person who sees the stupidity of him using that slogan still?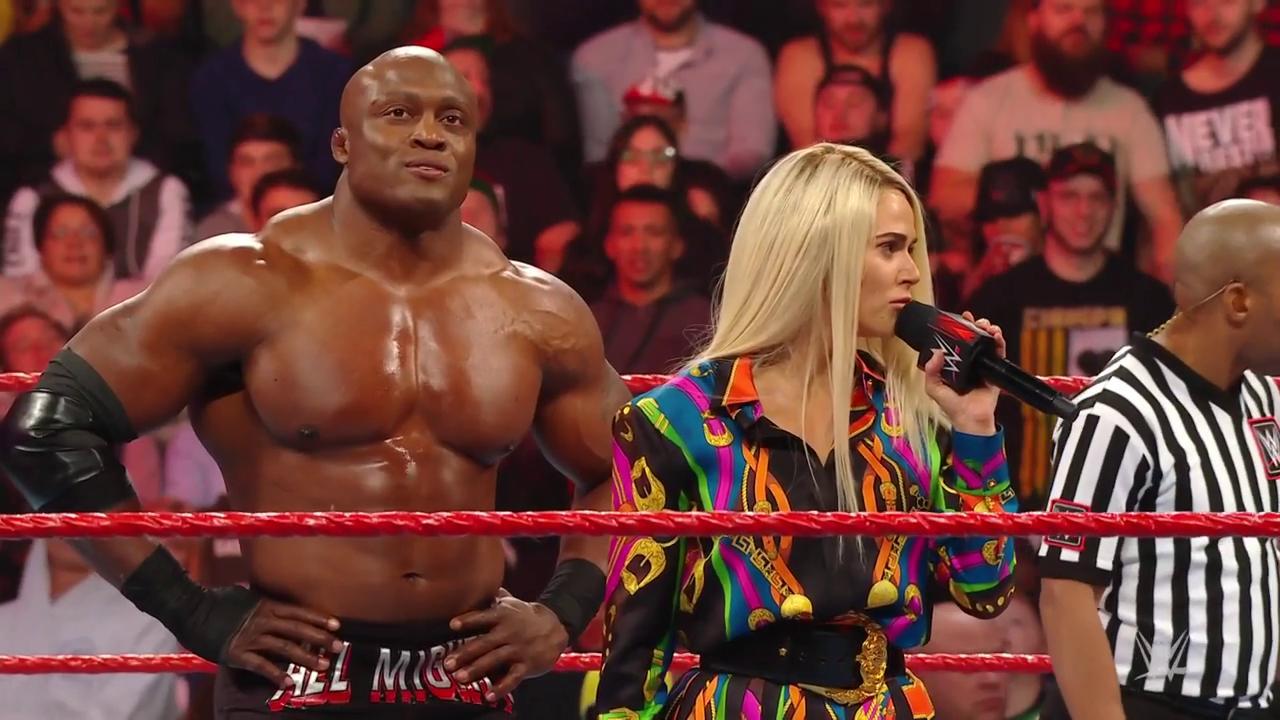 Bobby Lashley would have a squash match against No Way Jose, but not before Lana would cut another absolute trash promo about signing divorce papers and then screwing up not once, but twice on a 90-foot restraining order, covering it up with her being flustered around Lashley. Lashley would win with the Masterlock, a full nelson submission. Afterward, the two would start making out in the middle of the ring.
Remember the baby's daddy storyline with Mike and Maria Kanellis? It was immediately dropped for this one because, and I'm not making this up, "it was better." Here's what I think of this better storyline. Grade: F
Seth Rollins would face off against Andrade, but not before Zelina Vega, once again, would cut a pre-match promo about how fantastic Andrade is. The match itself was slow and, for me, unimpressive given the talent between the two performers, with the first four minutes being nothing but wrist, head, and arm locks. Zelina Vega would interfere, get caught, and be kicked from ringside. From that point forward it was nothing but spot wrestling up until Smackdown's Lucha House Party, wearing these bananas cross-promotion shirts with the word FOX in print so large, it almost doesn't fit the shirt, interfered, attacking back Rollins and Andrade.
Rollins would run in and save the day, and the two Raw members would beat back the tag team that I'm 90% positive isn't a part of the Survivor Series pay-per-view this Sunday. In the ring, Rollins told Andrade that the two of them will have another match. Grade: C+
Buddy Murphy would face off against Akira Tozawa in a fantastic match, at one point catching Tozawa mid suicide dive and reversing it into a suplex. He would win with Murphy's Law. Grade: B-
Erick Rowan would come down to the ring with whatever is inside the cage and have anther squash match (that's two in one show) but not before R-Truth would chase the Singh Brothers down to the ring for the 24/7 Title. Rowan made quick worth of the Singh Brothers and his no-named jobber opponent. Grade: F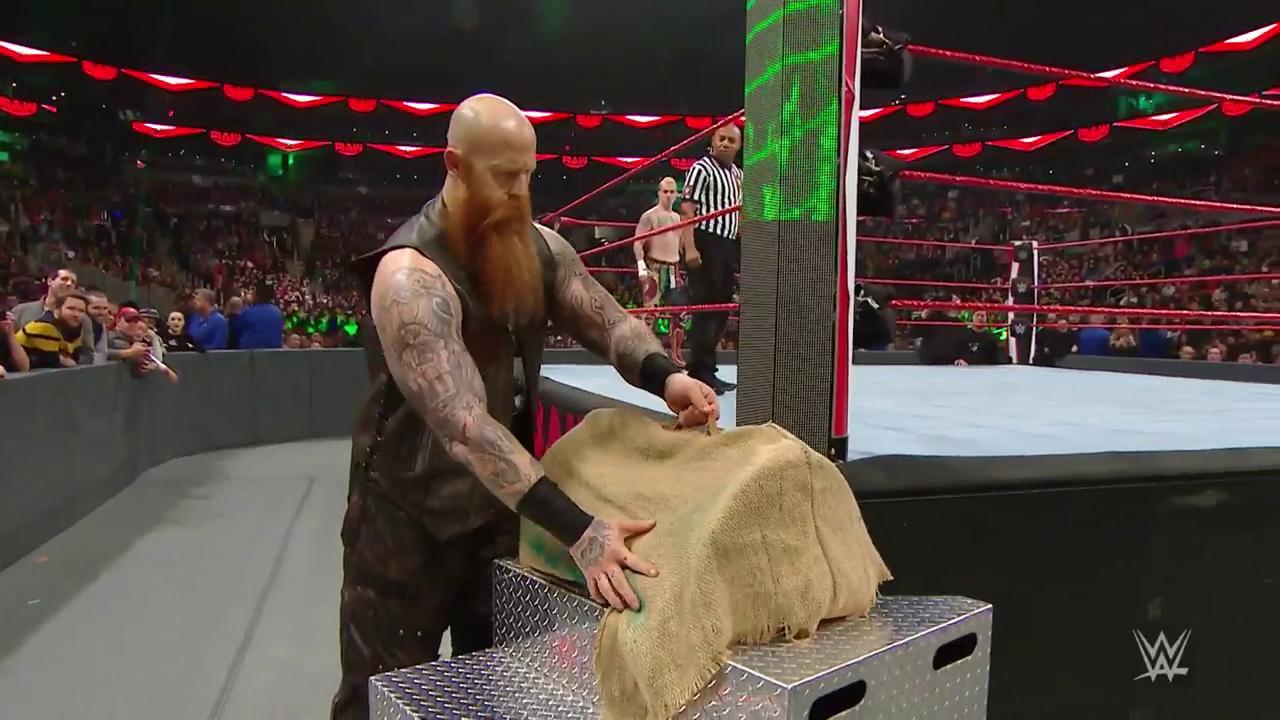 In a backstage interview, Randy Orton would, essentially, challenge the Viking Raiders to a match with a partner of his choosing later on in the evening.
Kevin Owens and Drew McIntyre would face off against one another and have the best match of the evening, as the two would have a hard-hitting match with tons of big moves and near-falls. McIntyre would drop Owens onto the side of the ring. Owens would deliver the Pop-Up Powerbomb. McIntyre would land the Claymore and Owens would land the Stunner and both would break the pin count by landing their foot on the bottom rope, but it was after Owens landed the second Stunner that the match came to a complete stop when Triple H came out with members of NXT.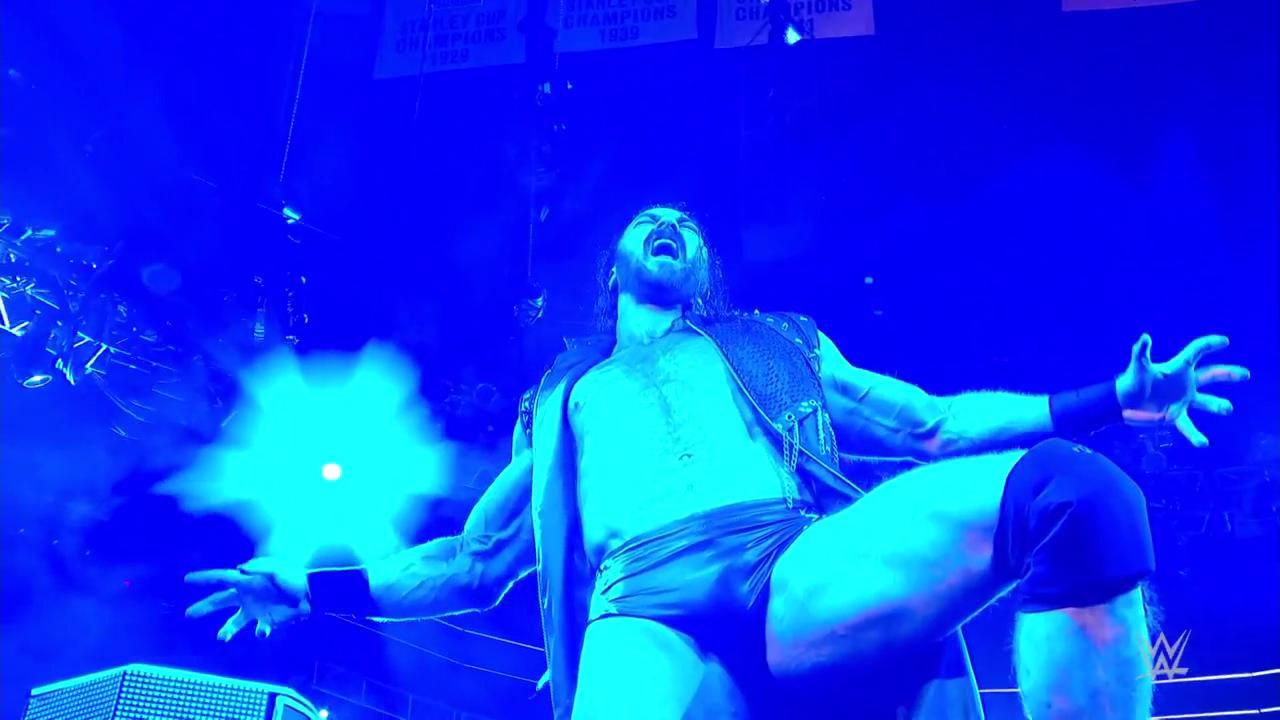 Triple H would take a stroll down memory lane and recap Owens's career in NXT and WWE. He'd tell Owens exactly what we, the WWE Universe, already knew, that he is different, he doesn't fit the mold, and that's what we want. This would prompt mid-card talent to rush the ring and attack the members of NXT. The Undisputed Era would attack Owens. The O.C would charge the ring and chase everyone off.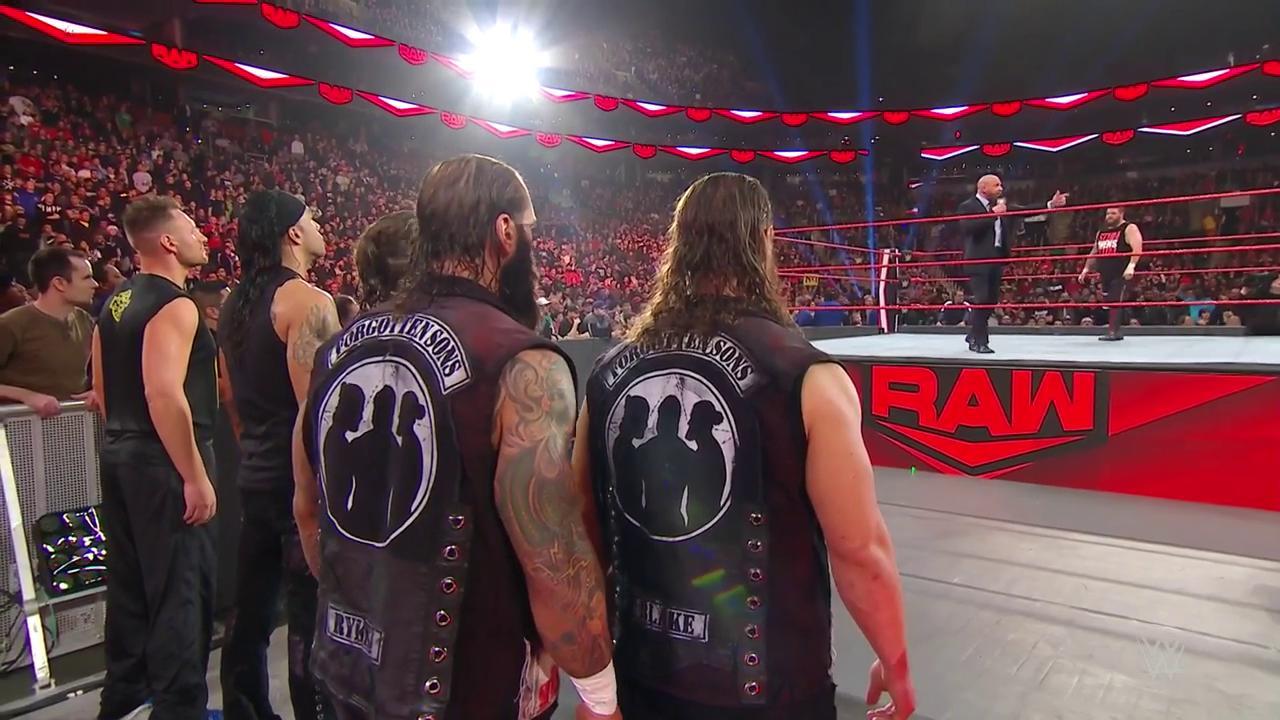 All right, that's two for two, I'm starting to notice the trend. First, it was with Rollins and Andrade, then it was Owens and McIntyre. I'll put money down that the same thing will happen on Smackdown this Friday.
It's a pity that the match ended. I would've loved to see who won that fight between Owens and McIntyre, but I suppose I'll grade what I saw. Grade: A-
After a brief interview with Humberto Carrillo about AJ Styles defending his title against him next Monday, Paul Heyman would cut a promo recapping everything that's happened between Lesnar, Mysterio, and Velasquez. He would then raise the stakes by making the match between Lesnar and Mysterio a No Holds Barred match. This would lead back to Rey Mysterio with Charly Caruso making his predictions for the match at Sunday.
Asuka would have a one-on-one match against Natalya, this would be the first time the two faced-off against one another. Asuka would pick up the win with a stiff kick to the head after Natalya took the time to yell at an audience member and spent too much time staring at a downed Kairi Sane. Grade: C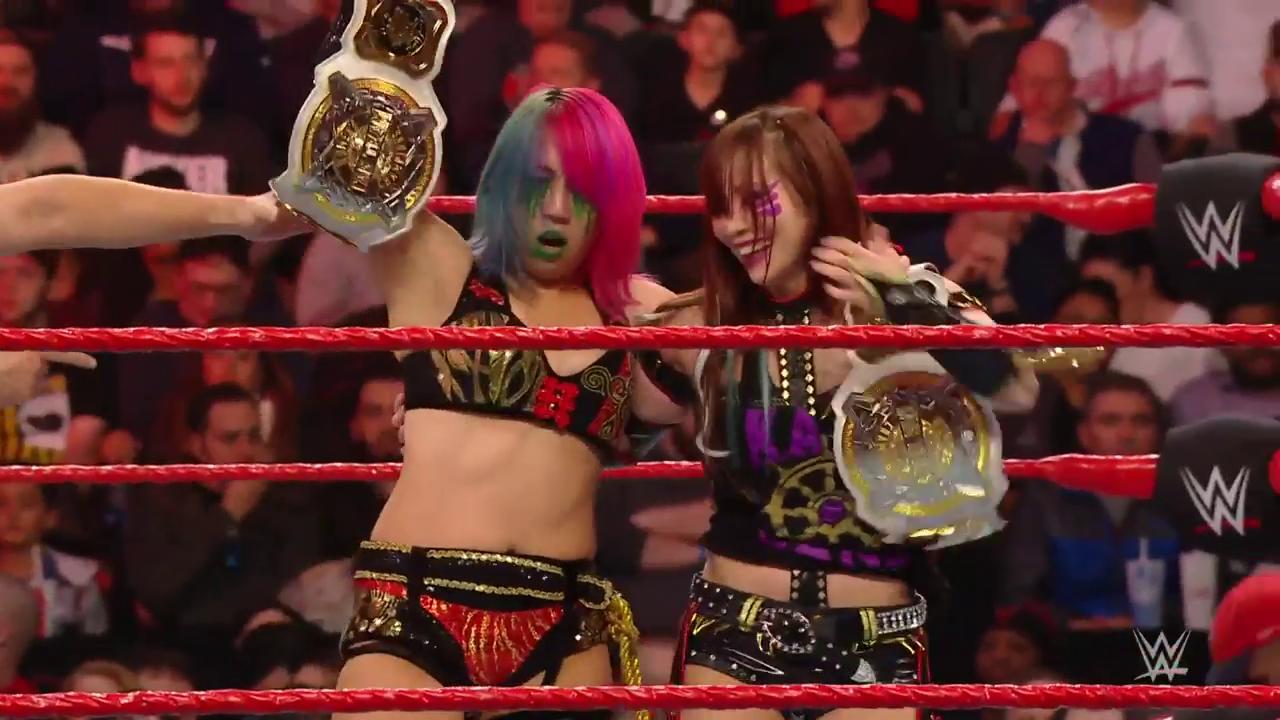 For the main event, Randy Orton would face-off against the Viking Raiders with his tag team partner, Ricochet. The first part of the match was fine, but it was when Ricochet and Ivar were together, performing acrobatic moves, that the match became entertaining.
Unfortunately, halfway through this match, every mid-card talent from Smackdown, who was attacking everyone backstage during the match, made their way to the ring, ONCE AGAIN, stopping a match and attacking everyone in the ring. Somehow all for Raw men would fend off the eight Smackdown men.
NXT would then charge the ring and attack everyone from Smackdown. More members would arrive and they would turn their attention to the four men in the ring. To their credit, Ricochet, Orton, and the Viking Raiders did a fantastic job holding NXT off, but the numbers game would win in the end. Once the inevitable happened, the Raw roster would charge the ring and everyone would begin to attack everyone in absolute chaos.
In the end, everyone would continue fighting everyone until the show ended with Triple H cutting a promo inviting anyone to challenge the black and gold brand.
I know this was supposed to be a fun episode, but it's been played out to hell and back these last two weeks with all three shows attacking one another through different matches, but there were some great matches tonight that I would've rather seen finished than interrupted for some pay-per-view promo.
Raw would end up having seven matches tonight (excluding the two squash matches) and all but four were interrupted by Smackdown or NXT. I would've been much happier had I seen who won between Owens and McIntyre or Orton & Ricochet vs. the Viking Raiders, or at the very least, Raw standing tall on their own show at the end.
I suppose, in the end, it's all for the drama, and I guess I can give this week's episode of Monday Night Raw…