NLDS Dodgers vs Nationals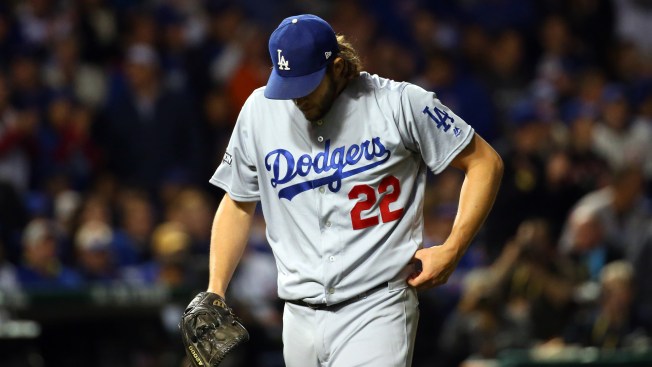 Smash, bang, boom!  Shock the world!  Pick your own slogan for this series, the 106 win Los Angeles Dodgers have been eliminated once again, without a world series ring.  31 years and counting and now to add insult to misery, a former Dodger stuck the dagger in and twisted.  Howie Kendrick launched a go-ahead grand slam over the center-field wall, giving his Nationals a 7-3 lead in the top of the tenth of game 5 of the NLDS.  This followed Clayton Kershaw's unfolding allowing back to back home runs in the top of the 8th, tying the game at 3. 
Give the Nationals credit, they were playing with house money, most fans picked LA to walk into the world series and no one was going to challenge them.  The series went back and forth, each team winning 1, losing 1 heading into game 5. Washington was able to manage their pitching staff efficiently, using Max Scherzer in relief of Stephen Strasburg after they had reversed roles in the wild card game.  Scherzer gave his team all he had in game four, to force game five in Los Angeles.  Sean Doolittle and Daniel Hudson anchored the back of the pen and only allowed 1 run on 4 hits in 6 innings of work.  Hitting stars for the National's were Anthony Rendon, Juan Soto, and Trea Turner.  
For the Dodgers, disappointment and missed opportunities reared its ugly head again. But this team, which has won 7 straight division titles, has all the talent, money and a strong farm system, a franchise can want. Unfortunately, or not, they just haven't been able to reap the benefits of the fortune. It's difficult to point fingers at a team which has had so much success, but it will be done.  Max Muncy made his hits count, hitting 3 hr's and driving in 7, Justin Turner had 2 hr's and drove in 5.  MVP candidate Cody Bellinger missed on multiple big chances to help his team, as did a few players.  Fingers will point at Dave Roberts, and in this "what have you done for me lately" atmosphere of sports. The questions have been raised if a move should be made at the managerial position?  For the Dodgers, the season of what-ifs and should-haves has begun, but for the Nationals, they advance to their first NLCS to take on the Cardinals.