Sink or Swim: Miami Dolphins
I got asked by a follower on my twitter account to write an article about how Marcus Mariota could help the Dolphins, so I am going to double down on this and give a few Quarterback options that could help the Dolphins.
7. Andy Dalton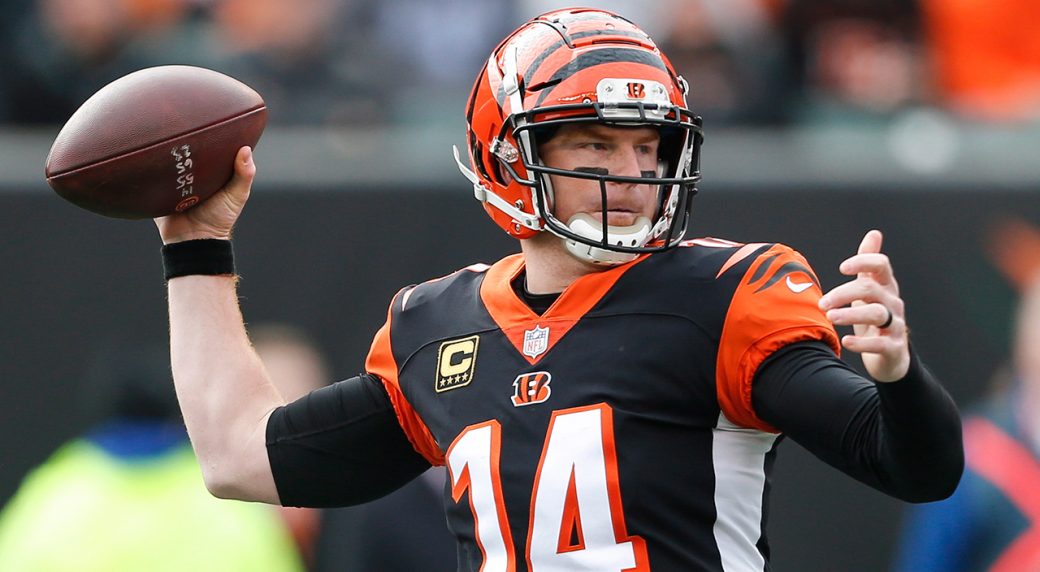 Dalton is currently playing in a miserable set of circumstances in the jungle. He has a first-year Head Coach, an injury-riddled offensive line and a lack of depth at skilled positions. The Bengals currently sit at 0-4 and it looks like they will definitely be building towards a future that doesn't include Dalton (which I actually covered in my AFC North predictions over the summer). Dalton doesn't jump out as a future All-Pro, due to his lack of arm strength, but his experience is something desired as teams look for bridge guys. I believe Dalton has shown that he can still put up numbers and on a team that's average and I think he could lead them to 10 wins. Now a move to Miami would be a quick stop for him but Dalton is phasing out of the starter phase of his career anyways. It's time for him to settle into a supporting role in which he would fit perfect here.
6. Nick Mullen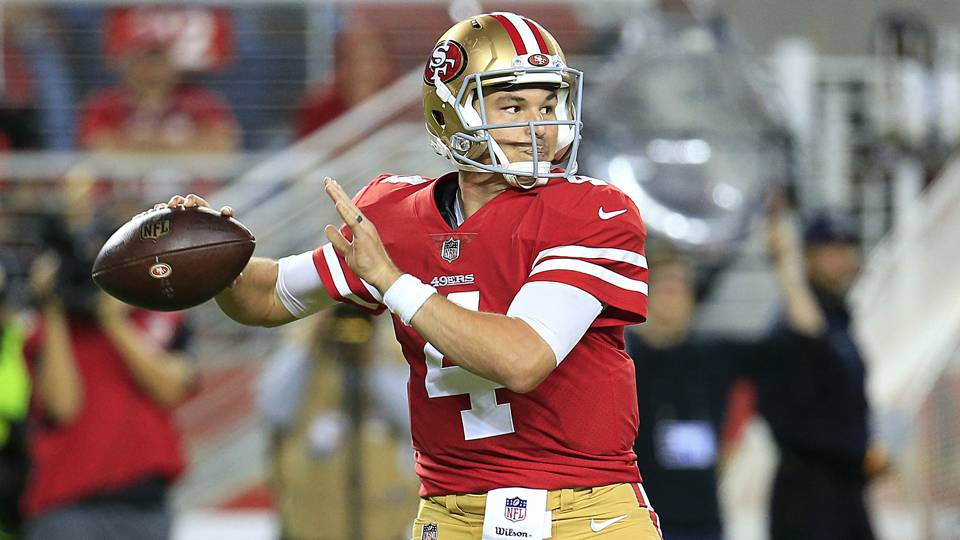 Mullen is a guy that came completely from out of nowhere last year and showed he could run one of the more complex offensives systems in football. Mullen is a lot like Dalton in terms of physical abilities and he is not going to blow you away with his arm. His mobility is under-rated but he certainly isn't Kyler Murray. However, Mullen is calm and collected in the pocket, which is something the Dolphins need as they possibly have the worst offensive line and offensive personnel in the NFL History.
5. Marcus Mariota
Because this was requested, I am throwing Mariota into the list of options that could help the Dolphins. Marcus is a veteran and he has won games in the league. He has just never had a coach utilize him to the best of his abilities. He has been forced to play in different systems, 3 different Head Coaches, but he is still young and showed a lot of potential. Mariota could offer this team a lot in terms of physical attributes. He has above-average arm strength and when given the time, very accurate. His mobility is off the charts as he broke off an 87-yard touchdown as a rookie, so all the seeds of a star are there, it would be up to Head Coach Brian Flores to spore it into something special.
4. Joe Flacco
In what already seems like another lost year for Elway and his Broncos, I expect to see the Broncos go into complete rebuild mode and go forward with 2019 2nd Round pick Drew Lock as the guy. I hate to see it again for Never say No Joe but he just hasn't been the same since he lost play-caller Jim Caldwell. Flacco has certainly hit his ceiling so a temporary stop in Miami would give him some time to still play but in the twilight of his career don't expect to see Flacco being more than a place holder.
3. Gardner Minshew II
Because why the hell not. The instant classic Minshew has taken the NFL and the internet by storm. It's crazy to see but that is only because Minshew has been pretty darn good. He's not very tall, just ask Mike Leach, but Minshew has shown he can play solid football in the NFL. I see some similar attributes to Mark Sanchez in Minshew but even Sanchez led the Jets to back-to-back AFC Championship games. Of course he was aided by a great running game and elite defense.
2. Cam Newton
How far has Cam fallen from grace? Well, let's take a quick look at Cam's time in Carolina. The Panthers have won the division twice, one time was with a subpar record of 7-8-1 and the other time with the outstanding record of 15-1. Of course that season he lead the Panthers to the Super Bowl, which they lost. They have only made one appearance since then in a Wild Card and lost to the Saints in the first round. It has been downhill for Cam ever since then. We've seen a decrease in arm strength and Cam was never that accurate to begin with but now watching him throw makes me cringe. He even threw 4 Ints against a Bucs secondary that ranked 32nd overall in pass defense a year ago. So as Cam is entering the twilight of his career, Miami is an ideal destination for Cam. He can keep plays alive with his legs and the Dolphins can use what's left of Cam's arm to throw them all the way to the 1st overall pick of the draft in 2021.
1. Nick Foles
Foles the super Bowl hero and prized offseason addition for the Jaguars may have found himself out of a job in Jacksonville due to the guy who showed up at number 3 on the list. So I believe we have to acknowledge there is a controversy as to who the guy is going to be moving forward and that is why both guys are listed. Now Foles is number 1 because I believe he would be the best pick to get the quick turnaround. I know this because he's done nothing in the league except win a Super Bowl MVP. Foles is a leader that has faced adversity his entire career but he still wins. Brian Flores has seen how good he is in person and armed with 3 first-round picks in the coming draft and 2 in the following, the Dolphins can go from last in the division to a potential Wild Card team by surrounding Foles with talent.