Based on the light novel of the same name, BOFURI started out as a self-published project in 2016, and was then picked up by Kadokawa Books in September 2017 for mass publication.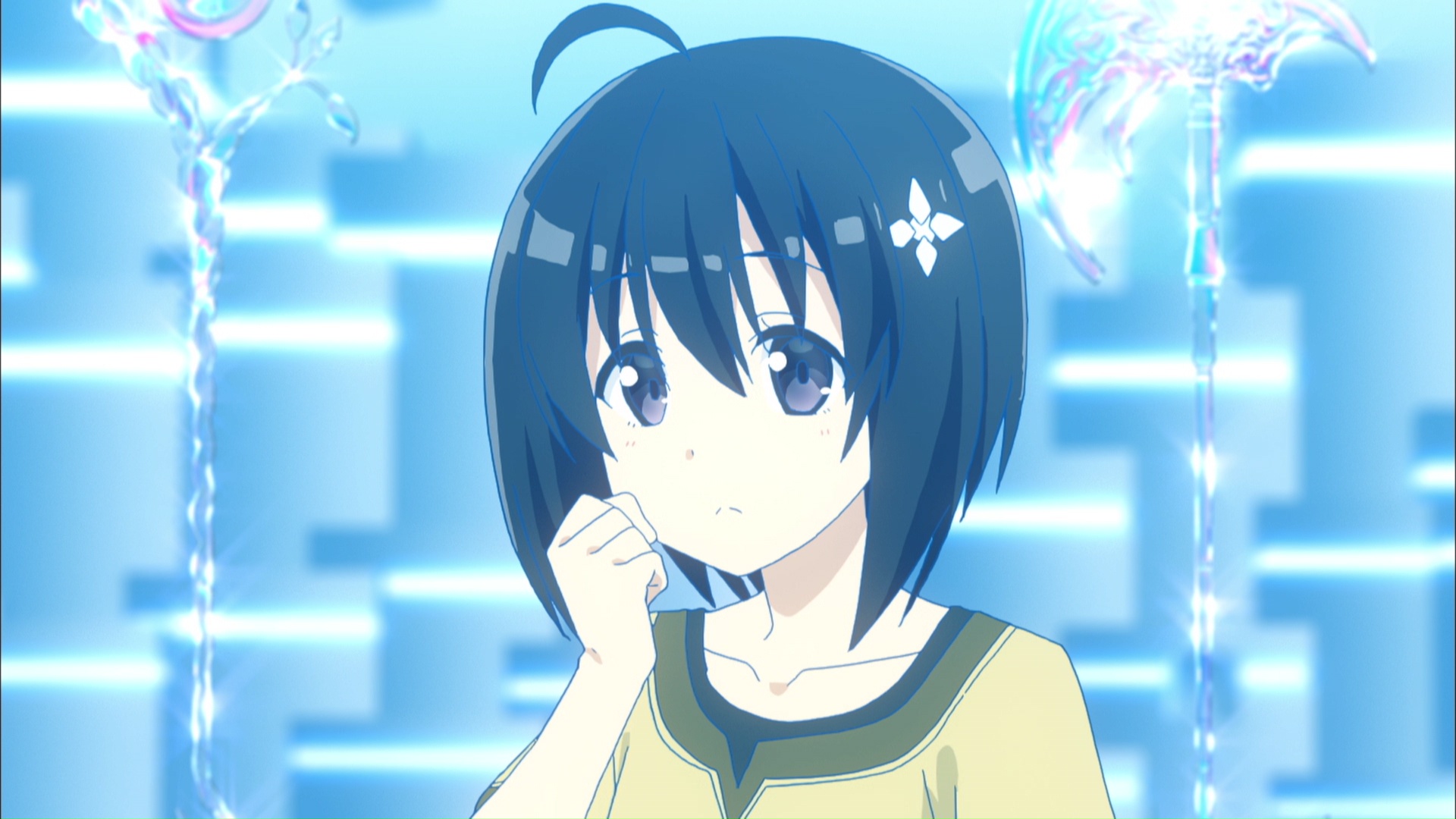 The anime, which released the first episode recently, is about a girl named Kaede Honjo, who was convinced by her best friend Risa Shiramine to buy the new VRMMO game 'NewWorld Online.' She's never played video games before and doesn't know what she's doing. She doesn't want to get hurt, so in the initial character setup, Kaede, who named her avatar Maple, puts all her stats into defense. The cost to that decision is that she moves slower than other characters and can't use any magic, but when she goes up against a bunny monster, she doesn't take any damage; nor does she take damage from multiple monsters at once when she falls asleep.
When she returns to the game, she becomes friends with the in-town blacksmith Iz and fellow great shield player Kuromu. Maple wants cool armor like Kuromu, but it's going to cost her 1,000,000 gold. The two inform her about the 'Poison Dragon's Labyrinth' where she might be able to find some loot there she could use.
Upon arriving at the labyrinth, Maple faces off against the monsters, and ultimately against the Poison Dragon. The dragon destroys her shield and blade, but with the help of potions she received from Kuromu, she becomes immune to the dragon's poison attacks. Without a weapon, she can't attack the dragon, but discovers that the way she can beat it is by… eating it.
After defeating the Poison Dragon, she earns loot, and it happens to be a new outfit.
From opening to ending, everything about this anime screams a cute, fun time. Add the fantasy aspect of an Isekai anime, and I don't necessarily see anyone complaining about the show. I certainly look forward to the next episode.
You can find this series on HULU and Crunchyroll.
Rating: ⭐⭐⭐⭐✰